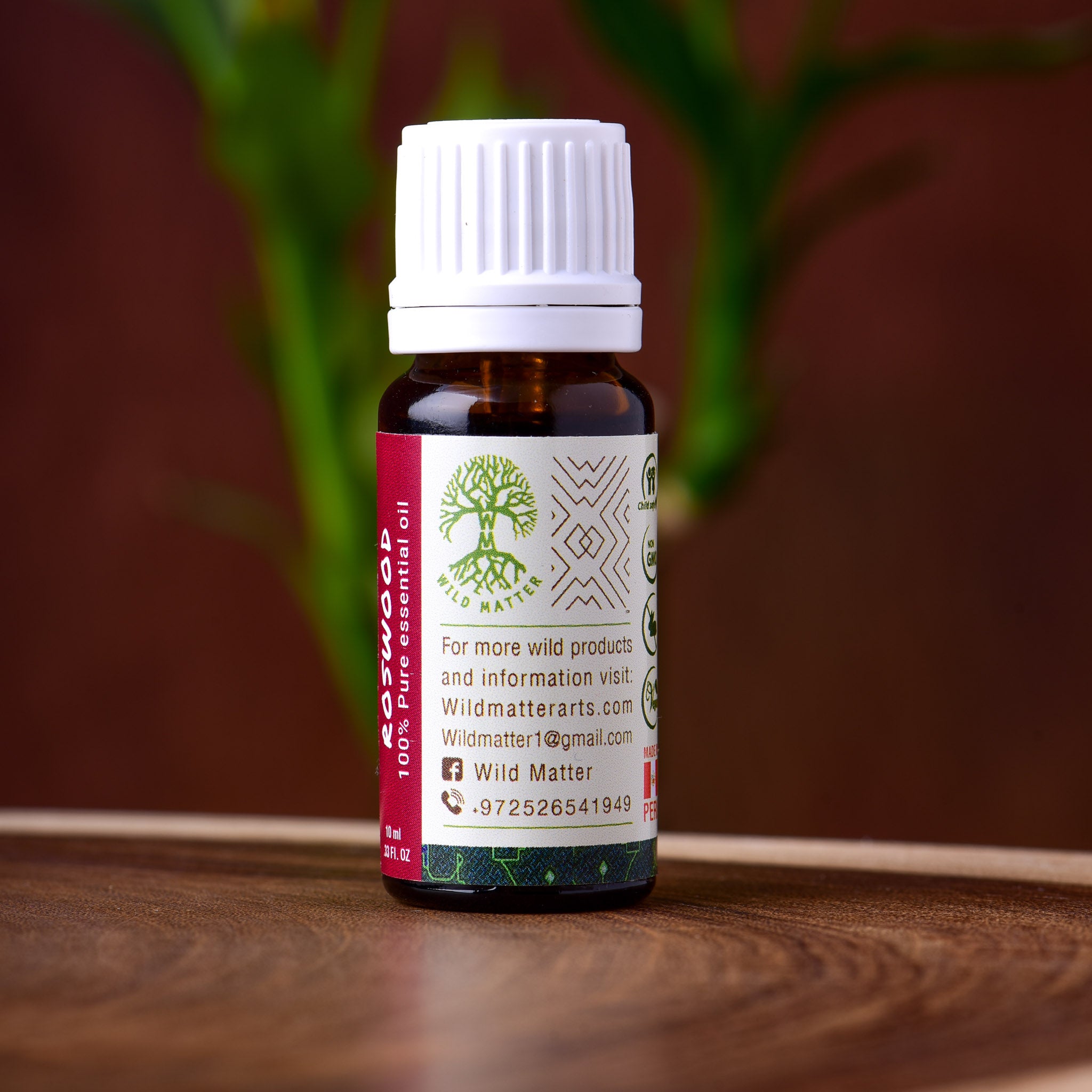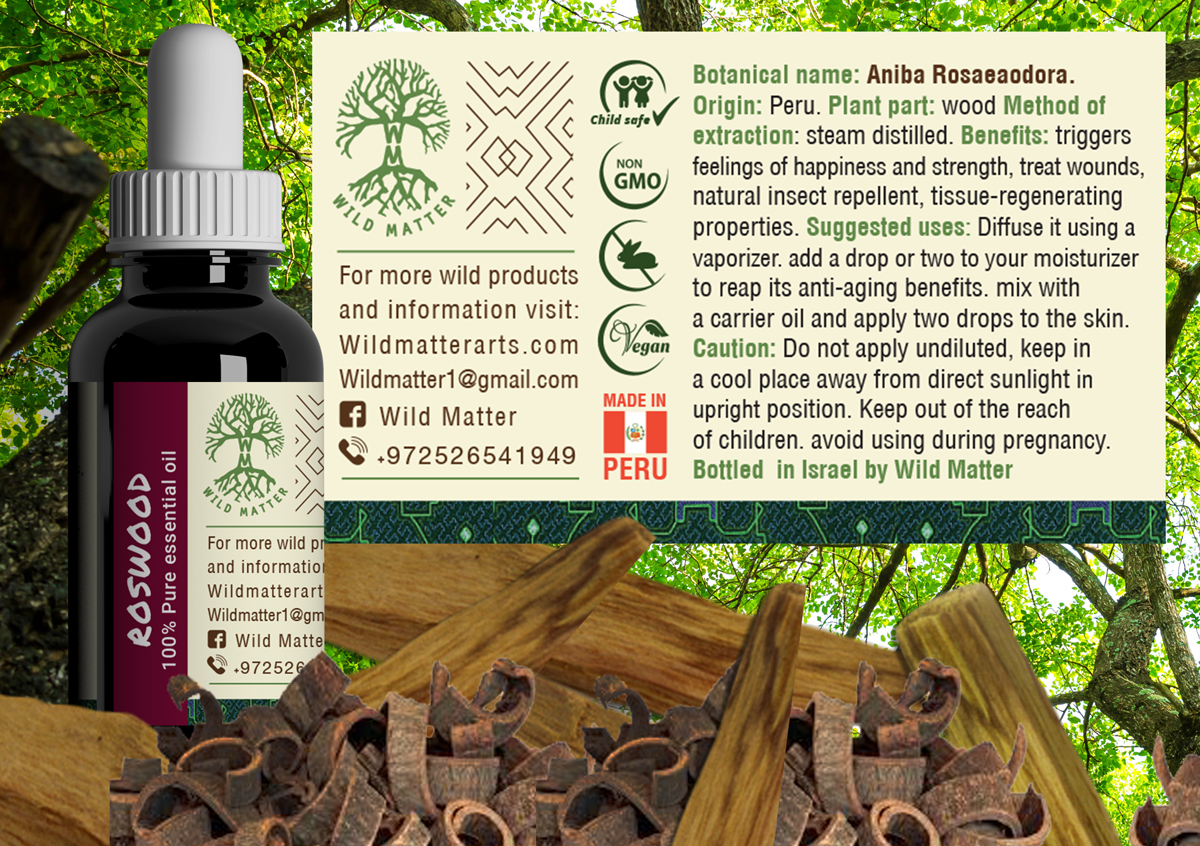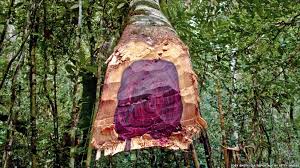 Wild Matter Arts
Rosewood (Palo Rosa) Essential Oil
The Rosewood tree, also called Bois de rose or Palo rosa, is a member of the laurel plant family It is a giant evergreen tree that is native to Brazil and Peru. This aromatic tree can grow up to 40 meters high and is known for its reddish bark and yellow flowers.

Rosewood oil has a characteristic aroma that is warm, spicy, woody, fruity and floral. This unique fragrance makes it an established ingredient in high-end perfumes and soaps. 
The anti-depressant, stimulating and uplifting properties of this oil instills confidence as it is known to bring fire and helps in regaining one's energy naturally. The scent is relaxing and calming and is said to work similar to an aphrodisiac. 

Rosewood oil has many positive properties including:
It is anti-bacterial, antiviral, antifungal, and antiseptic.
It stimulates circulation.
It is great for skin care, helping to replace skin cells through its tissue-regenerating properties.
It helps to alleviate stress, anxiety, and depression.
It strengthens the libido and can help sexual arousal.
It calms menstrual cramps.
It has a calming and inspiring scent.
It triggers feelings of happiness and strength.
It can be used to treat wounds.
It is a natural insect repellent.
It has pain relieving analgesic properties.

Suggested uses:
> Diffusing it using a vaporizer for an aromatherapy effect.

> Add a drop or two to your moisturizer to reap its anti-aging benefits.

> Mix with a carrier oil and apply two drops to the skin for a soothing massage.

> After soaking for at least three minutes in a steamy shower, turn the water off, put five to seven drops of the oil in the palm of your hand and distribute it all over your wet body. The oil will penetrate very quickly. Let it dry or rinse it off depending on how potent you want the treatment to be..

volume: 10ml.

Caution:
Should not be applied anywhere near the ears or eyes.
Can sometimes irritate the skin of sensitive individuals.
Avoid use during pregnancy.
Shipments Israel: up to 7 business days.
International Air Mail Shipping: USA - 5-10 days | EU: 5-10 days | Australia: 10-15 days.