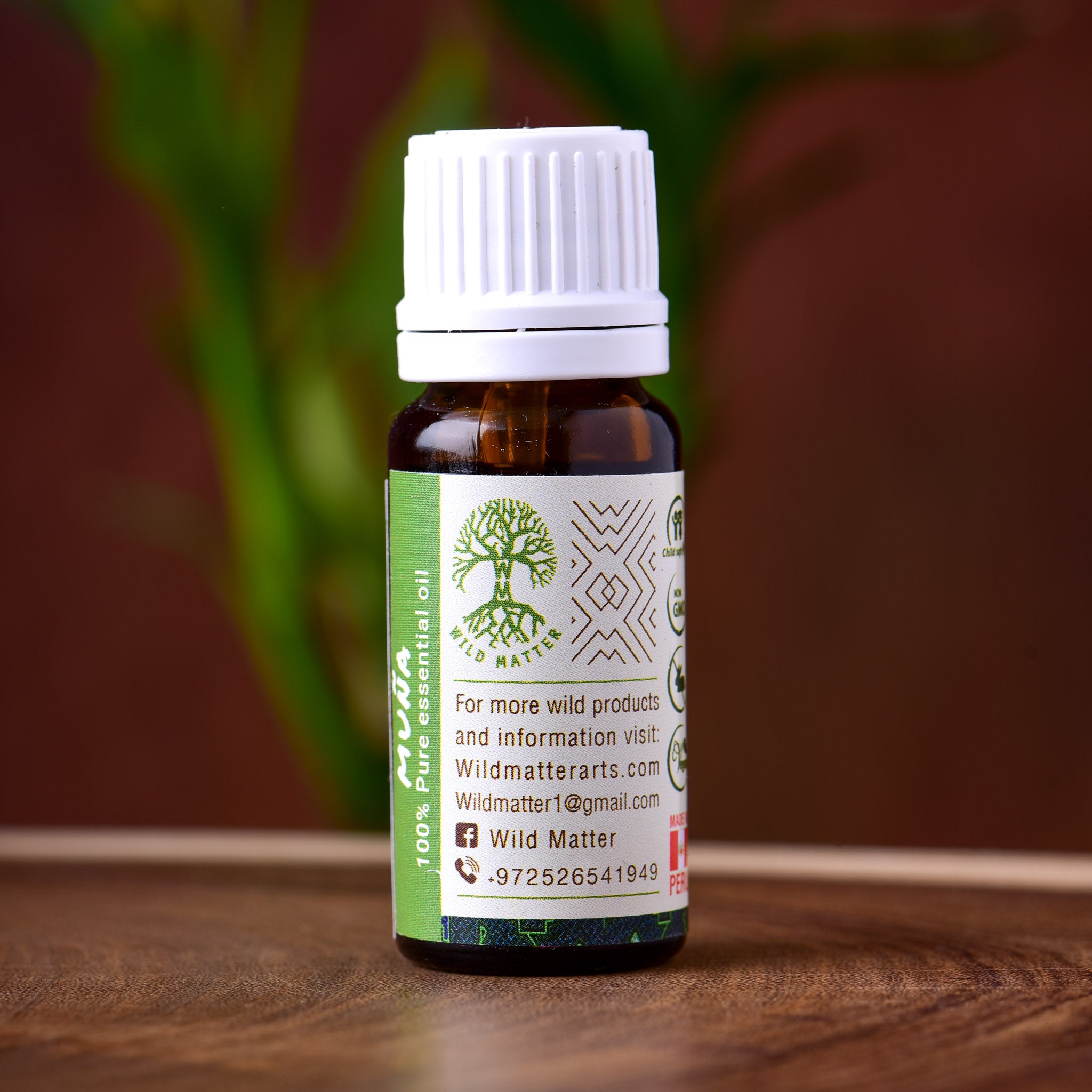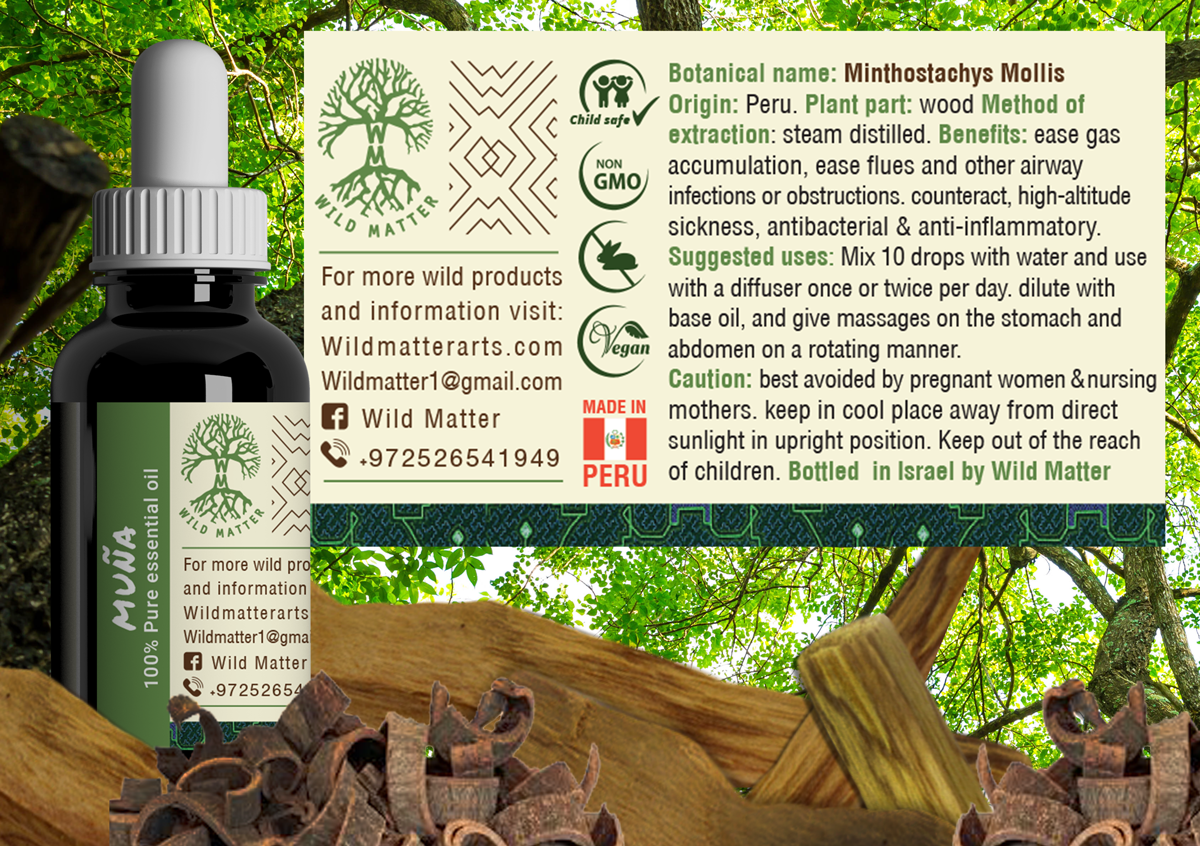 Wild Matter Arts
Muña Essential Oil
Muña, also called the mint of the Incas, is a woody shrub that grows from 8 to 12 meters high. The stem is branched from the base and it has small leaves with white flowers that gather into short clusters at the tip. It found at altitudes between 2,700-3,400 meters and is widespread in the Andean region.
It has been used traditionally for thousands of years to cure a wide spectrum of diseases. From the cold zones of South America, this medium-sized herbaceous plant is often drunken as a tea to ease gas accumulation in the stomach, and it is used as a general aid to the digestive system. It also serves as a bronchodilator and expectorant and is therefore often applied to ease flues and other airway infections or obstructions.
The bronchodilating effects are also used to counteract high-altitude sickness, similar to the use of coca leaves or mate. Moreover, Muña contains high amounts of phosphorous and calcium, which are essential elements for maintaining strong teeth and bones.
Used to support the respiratory system as well as a digestive aid. Muña Extract is concentrated to provide strength, ease of digestion, and rapid assimilation.

Suggested Uses include:
> Treatment of gases, diarrhea, and abdominal pain.
> Improve digestion by drinking as a tea or soup. For more digestive aid you can dilute it with a base oil and massage the stomach and abdomen in a rotating manner.
> Relief from nausea and dizziness.                                                                       
> Mix 10 drops of Muña extract with water and use the infusion with a diffuser once or twice per day as an aromatherapy treatment for symptoms associated with insomnia, anxiety, and headaches.
> Treatment of sinus infections and congestion.
> Treatment of skin problem like acne and prevention of wrinkles by improving skin tension.
> Treatment of hair loss.
> Air purification and balancing the energies of your home.

volume: 10ml.

Caution:
Muna should not be applied anywhere near the ears or eyes.
Muna can sometimes irritate the skin of sensitive individuals.
Avoid use during pregnancy.
Shipments Israel: up to 7 business days.
International Air Mail Shipping: USA - 5-10 days | EU: 5-10 days | Australia: 10-15 days.