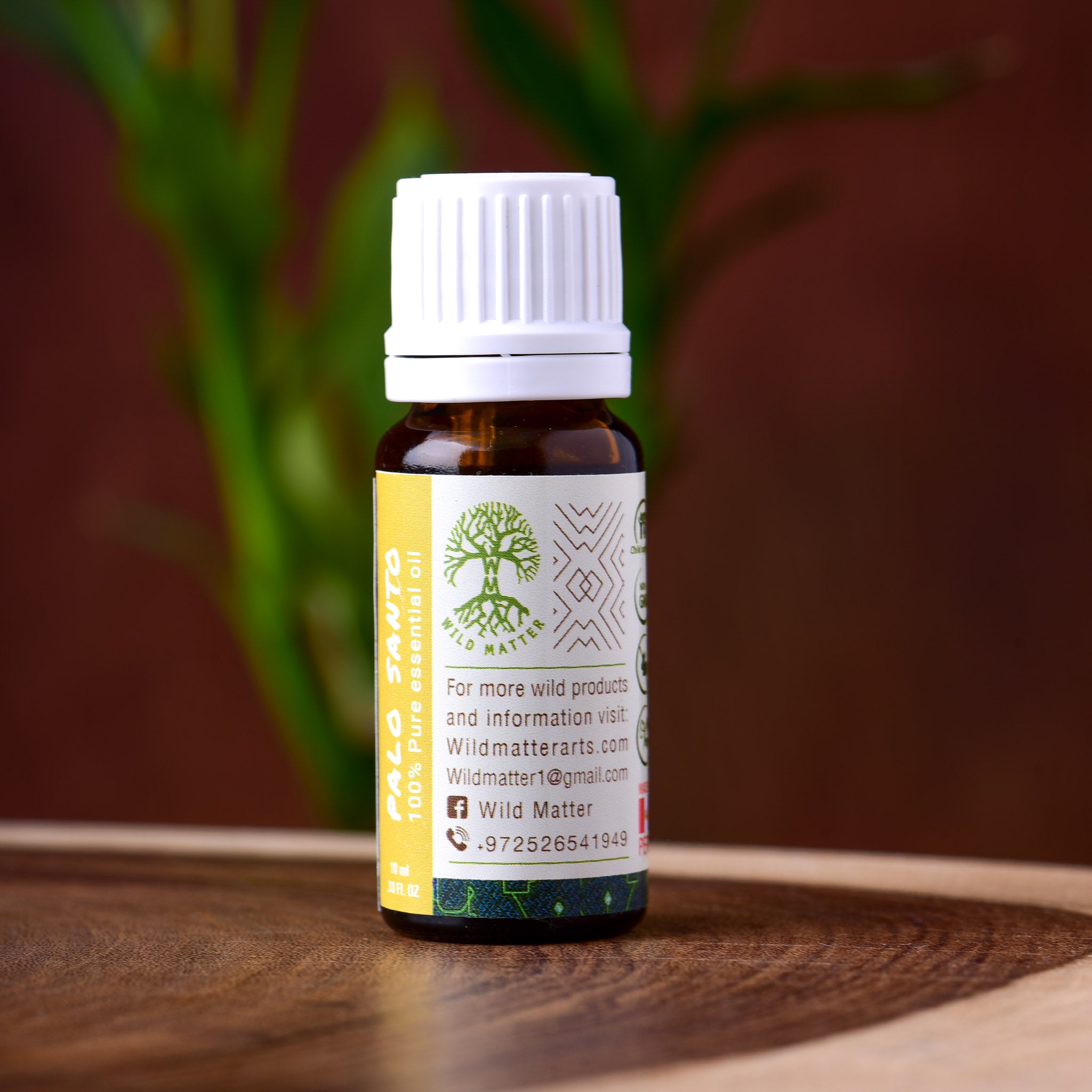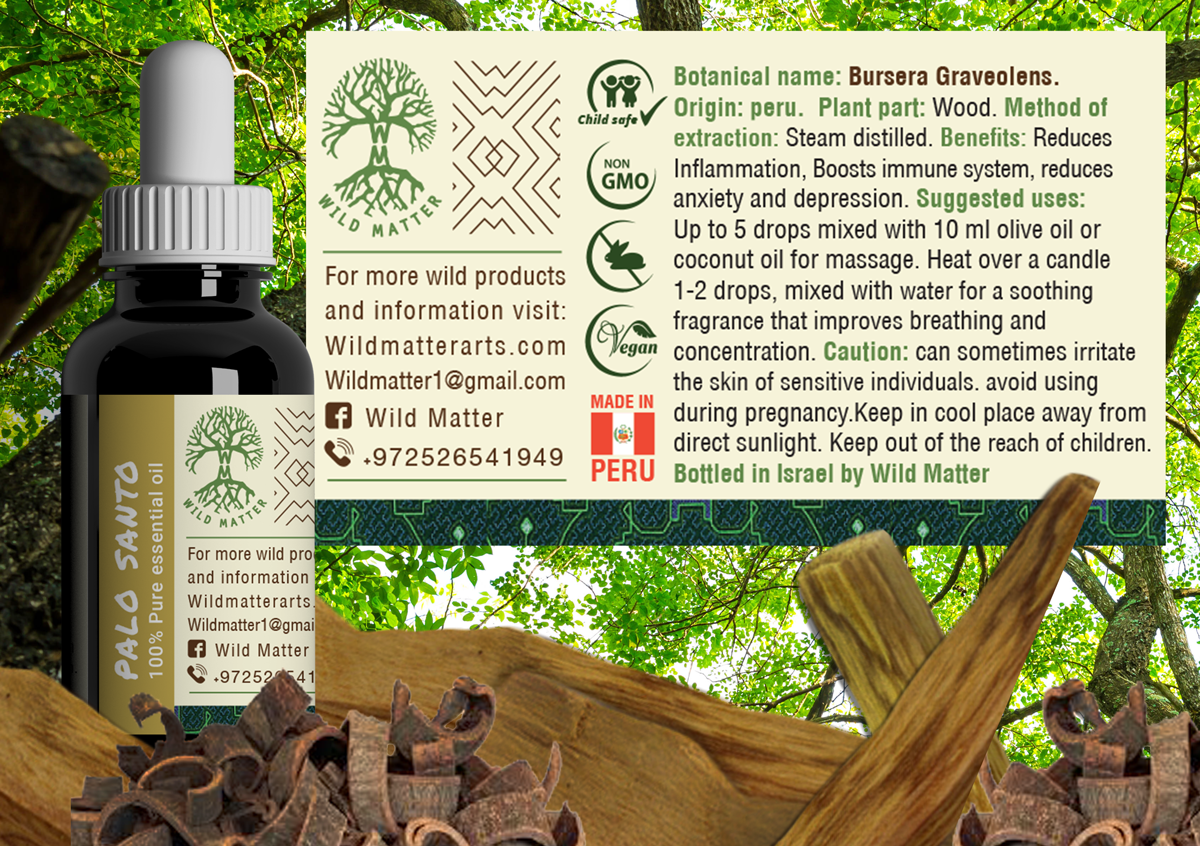 Wild Matter Arts
Palo Santo Essential Oil
Palo santo essential oil is derived from the palo santo tree, which bears the scientific name Bursera graveolens. It is native to Central and South America.
Unlike many other essential oils that come from common plants and herbs, palo santo trees are considered sacred by many different cultures and nations due to the historic importance of the tree's wood in religious traditions.
It is originally from the dry tropical forests on the coast of the South Pacific, Ecuador is the main country where this tree is found.  It can take up to 10 years to produce the oil and to get concentrated in the interior of the tree trunk. Only tree branches that fall naturally from the ground are used to make this oil. The average life of the tree of Palo Santo is between 80 and 90 years.
The natives in Ecuador and Peru have used it mainly to protect themselves from insects (mosquito) and also in ancestral rituals where shamans use this oil to clear bad energy from the bodies. They also used it as essential oil and to perfume their homes.
Palo santo oil has many positive properties, like:
-Anti-inflammatory and anti-bacterial effect.
-Stimulates the immune system.
-Relieves respiratory diseases.
-Stimulates the immune system.
-Relieves chronic pain.
-Relieves skin problems.
-Great for treating acne.
-Anti Stress, anxiety & Depression.
-Relaxes and improves concentration.
-Improves Sleep.

It has a number of suggested uses, including:
> A number of drops mixed with olive oil or coconut oil are great for a message.

> Add a few drops to liquid soap to create a calming face wash.

> Heat 1-2 drops over a candle and mix with water for a soothing fragrance that improves breathing and concentration.

> Regular inhaling through a diffuser to increase the level of antioxidants in your body.

> Add several drops to water and apply as a cold compress to soothe and relax any specific area of the body.

volume: 10ml.

Caution:
Palo santo oil should not be applied anywhere near the ears or eyes.
It can sometimes irritate the skin of sensitive individuals.
Avoid use during pregnancy.
Shipments Israel: up to 7 business days.
International Air Mail Shipping: USA - 5-10 days | EU: 5-10 days | Australia: 10-15 days.