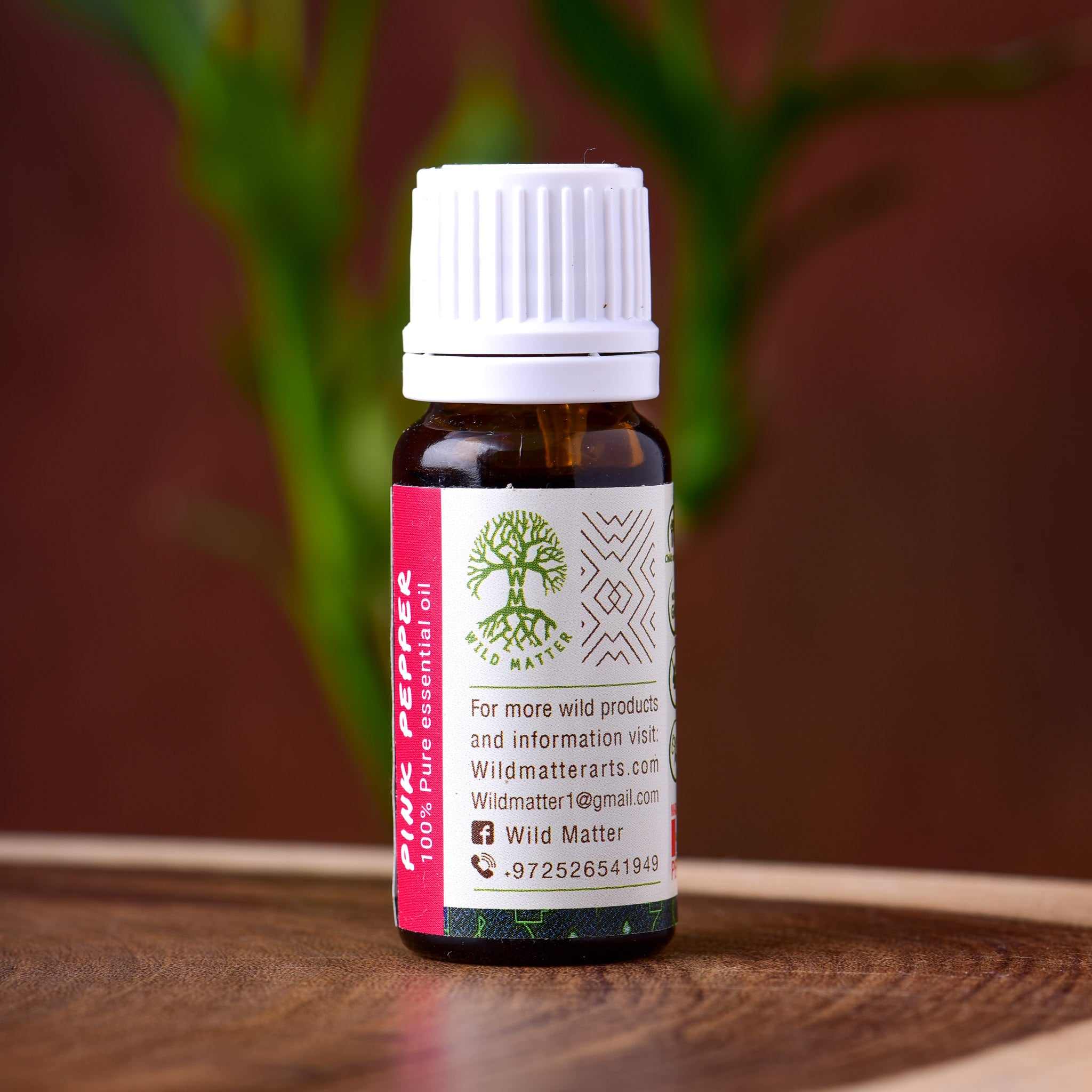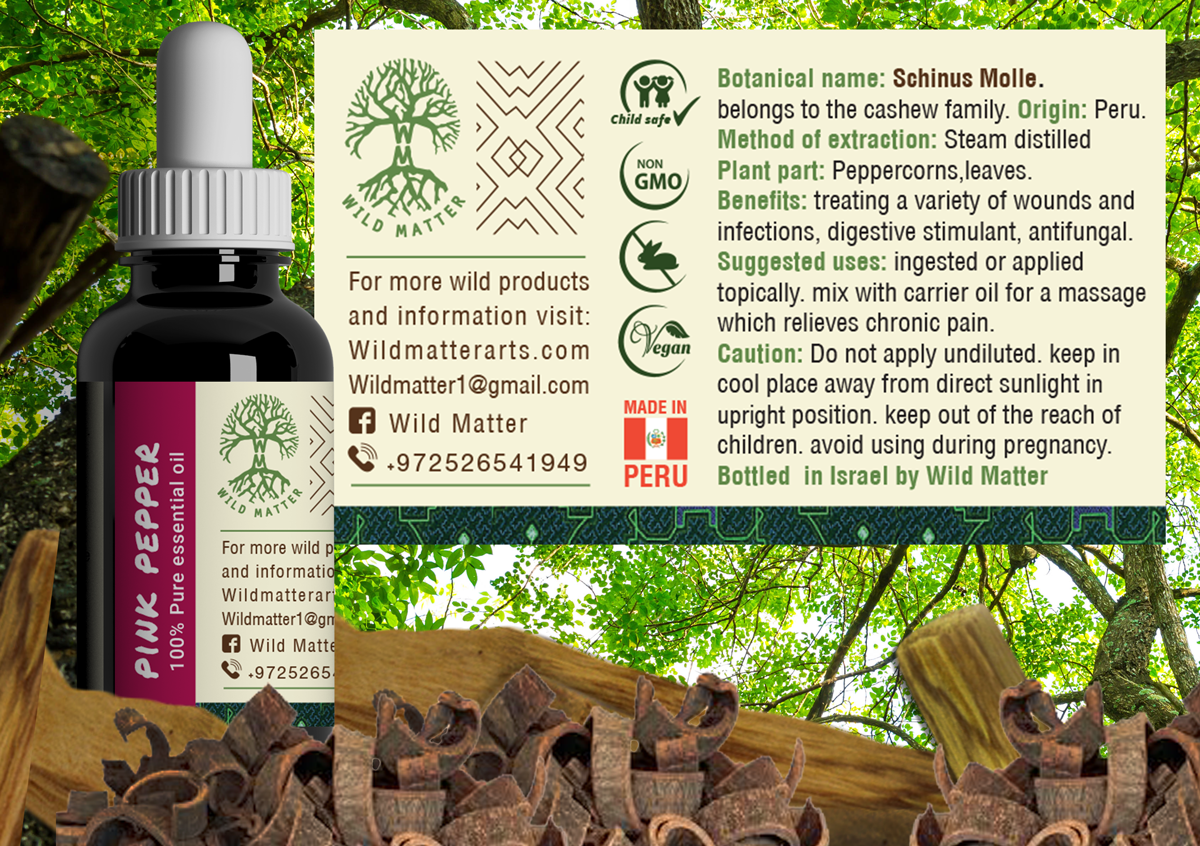 Wild Matter Arts
Pink Pepper Essential Oil
Pink Pepper, also known as Schinus molle, is a fast-growing, drought-resistant evergreen shade tree that is native to the Andes Mountains of Peru and belongs to the cashew family.

It Blends well with many other oils. And, while not botanically related to black pepper, it blends well with it for good results.
Emotionally, this Oil acts as a stimulant and it is a good choice for inclusion in blends intended to help enhance alertness and stamina. you can even use the oil through vaporization, it is reasonably psychoactive/euphoric. it's quite pronounced and highly functional without cloudiness to the experience.
You can also infuse some drops into beverages or foods to add a nice value to it. This has not been well documented or studied in the literature for plain use, but should be looked at for practical application further.

Positive properties of Pink Pepper include:
-Anti-microbiotic,which makes it a great preservative.
-Antifungal.
-Antiseptic.
-Anti-cancer.
-Anti-inflammatory action with arthritis and rheumatism.                                
-Anti-viral. It can help to alleviate flu and congestion in your respiratory system.
-Anti-depressant. It helps to balance you mentally and emotionally.
-Great natural anti-inflammatory, analgesic.
-Treatment of menstrual irregularities and menstrual disorders.
-Digestive stimulant.
-Energizing and uplifting.
-Works well to treat a variety of wounds and infections.


Recommended uses for Pink Pepper include:
> The treatment of rheumatic pain and strong muscle pain. Just apply a few drops of Pink Pepper  mixed with olive oil or coconut and massage the affected area to relieve chronic and severe pain.
>Use as an anti-microbiotic to treat respiratory issues and bronchitis. For best results, combine with a bit of eucalyptus oil for a more potent remedy.
> Pink Pepper can be used as a natural mosquito repellent and insecticide.
> Pink Pepper can be used as anaro-matherapy. The "Molle" is recognized as a sacred tree to the Incas, and its fragrance is traditionally used to purify and cure bad energies and fears.                 
  > By diluting a few drops of the essential oil in the water you can create a refreshing healing mouthwash.

volume: 10ml.

Caution:
Pink Pepper should not be applied anywhere near the ears or eyes.
It can sometimes irritate the skin of sensitive individuals.
Avoid use during pregnancy.
Shipments Israel: up to 7 business days.
International Air Mail Shipping: USA - 5-10 days | EU: 5-10 days | Australia: 10-15 days.