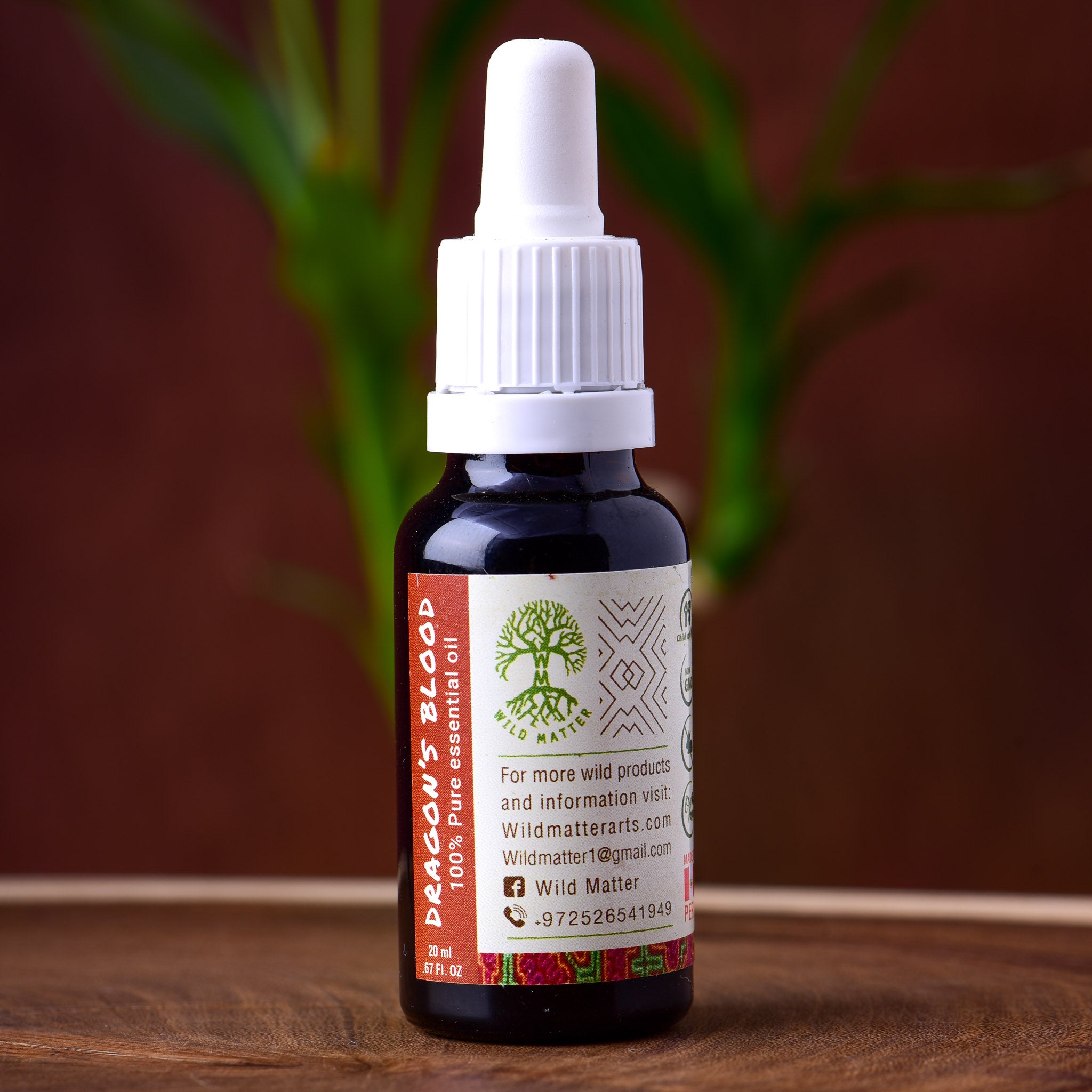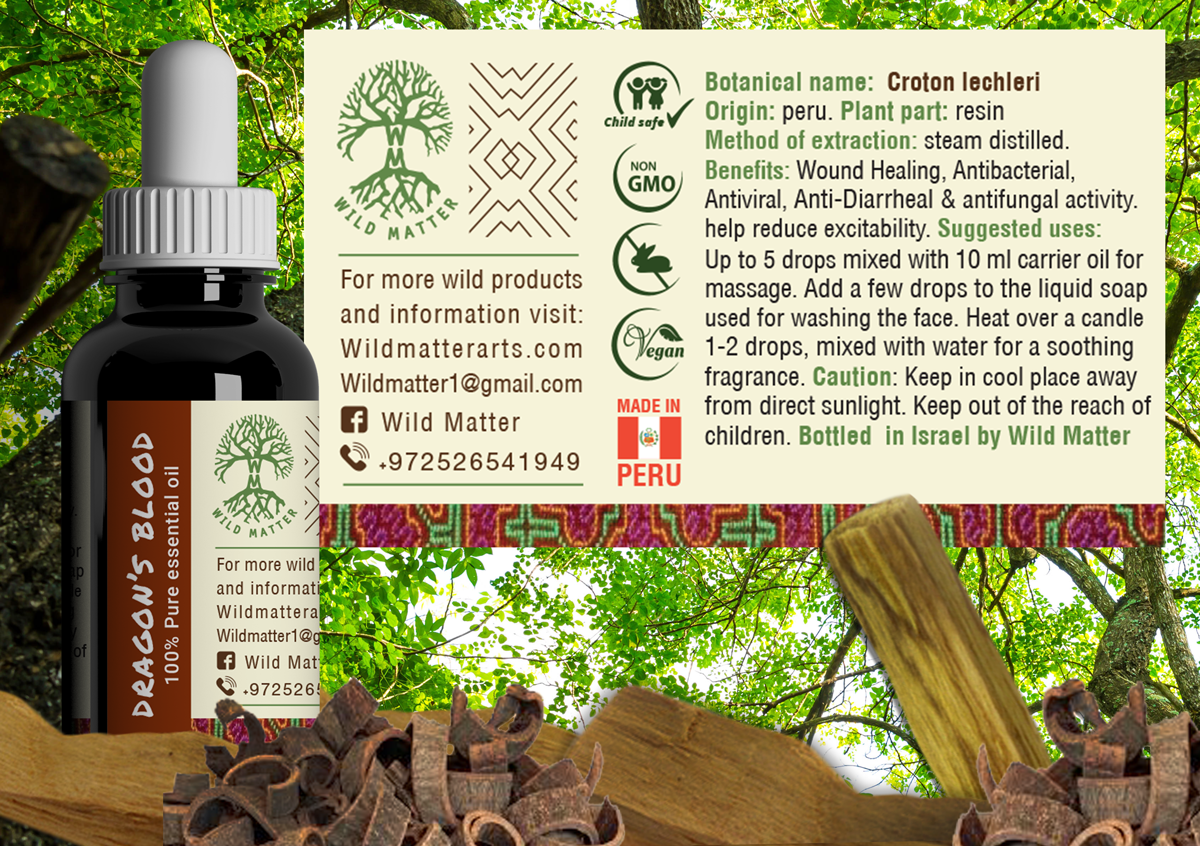 Wild Matter Arts
Dragon's Blood - Natural Resin Remedy Of The Amazon
Dragon's blood is a red resin produced directly from the fruit of the palm Croton lechleri. It grows in the Amazon forest and has been used in traditional Peruvian medicine since ancient times.

The heart-shaped leaves and the blood-like red sap show how this beautiful tree is connected to the blood. In order to harvest the blood like resin, the trunk of the tree has to be cut or "wounded." It is therefore used to heal wounds and cleanse the blood.
This mysterious, alluring blend is difficult to describe. With warming notes of amber, incense, Madagascar vanilla, and patchouli, our Dragon' s Blood Fragrance Oil is lightened up with layers of romantic notes such as rose, jasmine, and lilac.
Depending on which magical path you may follow, there are a variety of uses for the Dragon's Blood. Cat Yronwoode points out that in many folk traditions, this oil is used for protection, power, and good fortune.

Dragon's blood has many positive properties, including:
Anti-fungal, anti-bacterial, anti-viral and anti-inflammatory.
Blood clotting.
Disinfecting and healing wounds and scars.
Anti-cancer.
Anti-oxidant.
Anti-Diarrhetic.
Anesthetic. Pain reliever.
It stimulates the immune system.
Helps to reduce excitability and confusion.

Suggested uses for Dragon's blood include:
> For the disinfection of injuries and sensitive areas of the skin, apply directly on the spot that needs to be disinfected.

> To help heal burns and reduce pain, apply directly to the affected area.

> Add a few drops to the liquid soap for a potent natural face wash.

> Heat 1-2 drops over a candle and mix with water for a soothing aromatherapy fragrance that improves breathing and concentration.

> Regularly inhaling through a diffuser can increase the level of antioxidants in your body.

> Drink 5 drops mixed with half a glass of water to treat a sore throat or ulcers, obtain relief for diarrhea, get relief for rheumatic pains, and strengthen your immune system.

> Cosmetic use: Improves skin absorption and regenerates skin cells.
Shipments Israel: up to 7 business days.
International Air Mail Shipping: USA - 5-10 days | EU: 5-10 days | Australia: 10-15 days.