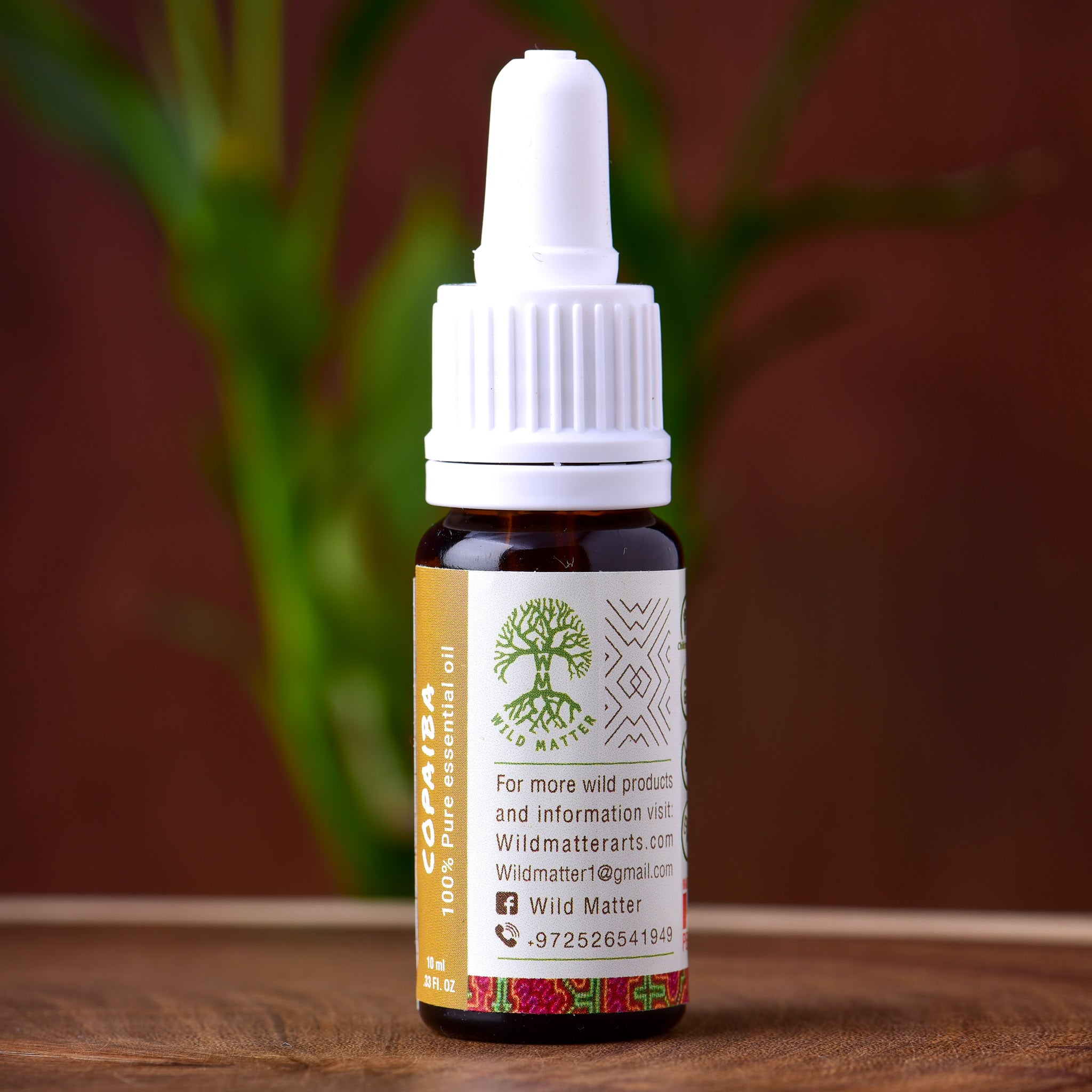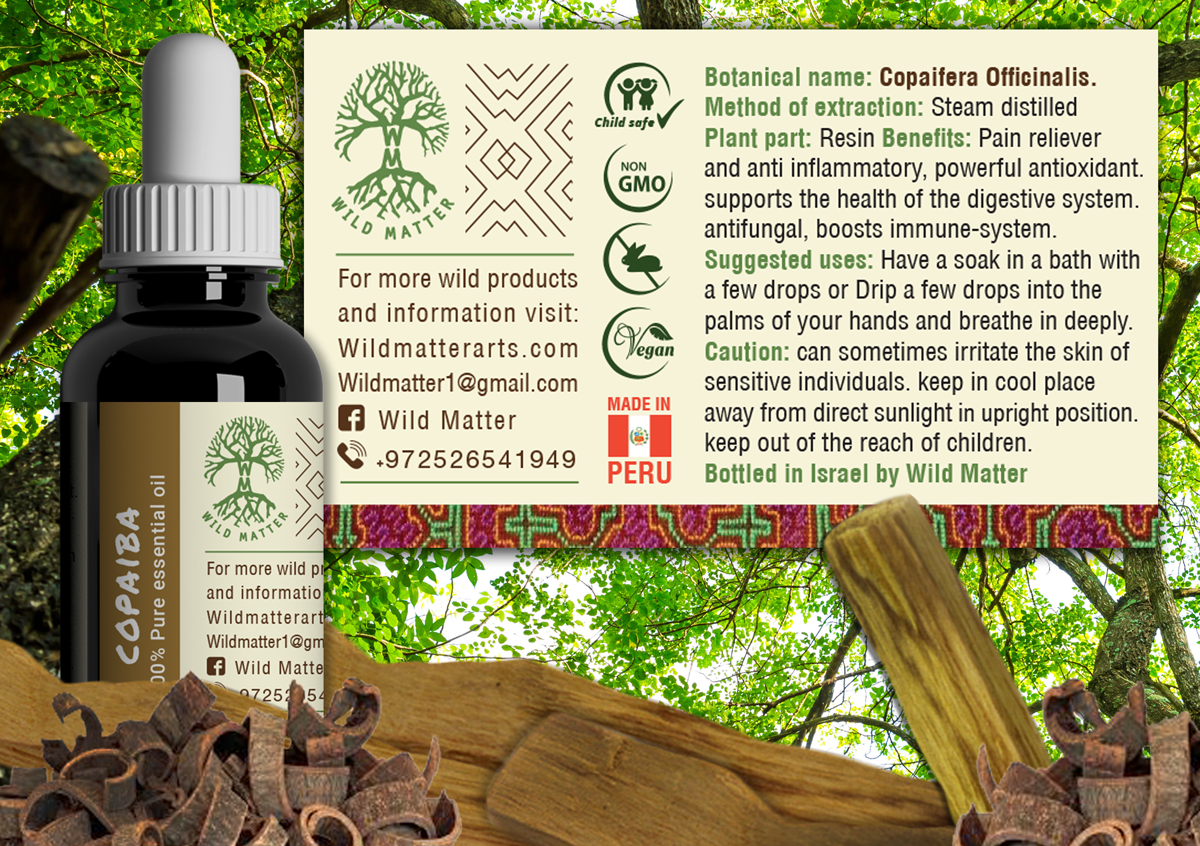 Wild Matter Arts
Copaiba Oil - Natural Resin Remedy Of The Amazon
Copaiba essential oil is derived from the resin of the copaiba tree that grows uniquely in the Amazon. This miraculous pure oil was traditionally used to cure a wide variety of diseases. It has a medium‐strength scent that is woody, slightly balsamic and has a sweet aroma that presents a base fragrance note.
This oil is derived from the resin of the copaiba tree which can grow upwards of more than 100 feet and can be found in tropical South America.
Copaiba oil is widely used in cosmetic products including soaps, creams, lotions, and perfumes. Since the 16th century, it has been utilized in traditional health practices by the natives of north and northeastern Brazil. Similar to Black Pepper essential oil, Copaiba can help soothe anxious feelings and it can be applied to the skin to promote a clear, smooth complexion.
Taken internally, Copaiba essential oil supports the health of the cardiovascular, immune, digestive, nervous, and respiratory systems.
*Although Copaiba does not contain psychoactive cannabinoids, the main component caryophyllene may be neuroprotective and have cardiovascular and immune benefits.
*It's also a powerful antioxidant that promotes immune system.

Positive Properties:
- Anti-inflammatory, so it helps soothe rheumatic pain.
- Anti-fungal to help fight certain infections
- Disinfectant properties help to heal wounds and scars
- Helps eliminate varicose veins when applied to the area.  
- Supports and improves the digestive system.
- Cleanses the kidneys and clears the lungs.
- Acts as a powerful antioxidant to prevent you from getting sick.
- Helps calm, soothe and support the nervous system.
- Ease the discomfort of headaches and migraines.
- Helps to lower blood pressure.


Suggested uses:
> Add to a moisturizer or skin cream to enhance your appearance and achieve healthy-looking skin.
> Apply it to scars to speed the healing process and reduce their visibility.
> Apply to muscles areas after physical activity to prevent soreness.
> Put three to four drops in a diffuser to create a soothing environment free of stress.
> Simply put a few drops in the palms of your hands, then breathe it in deeply to help with your lungs and sinuses, and absorb all the magical benefits of this oil into your bloodstream.
> Have a good soak in the bath by adding a few drops of copaiba essential oil into the warm water. You'll get the full benefits of the oil this way by absorbing it into your skin and inhaling the aromatic and calming steam.
> Apply a few drops of copaiba oil to the soles of your feet before bed to help you get a good night's rest.

volume: 10ml.

Caution:
This oil should not be applied anywhere near the ears or eyes.
It can also sometimes cause skin irritations for those that have sensitive skin. Simply test the product on a small area first before using.
Shipments Israel: up to 7 business days.
International Air Mail Shipping: USA - 5-10 days | EU: 5-10 days | Australia: 10-15 days.