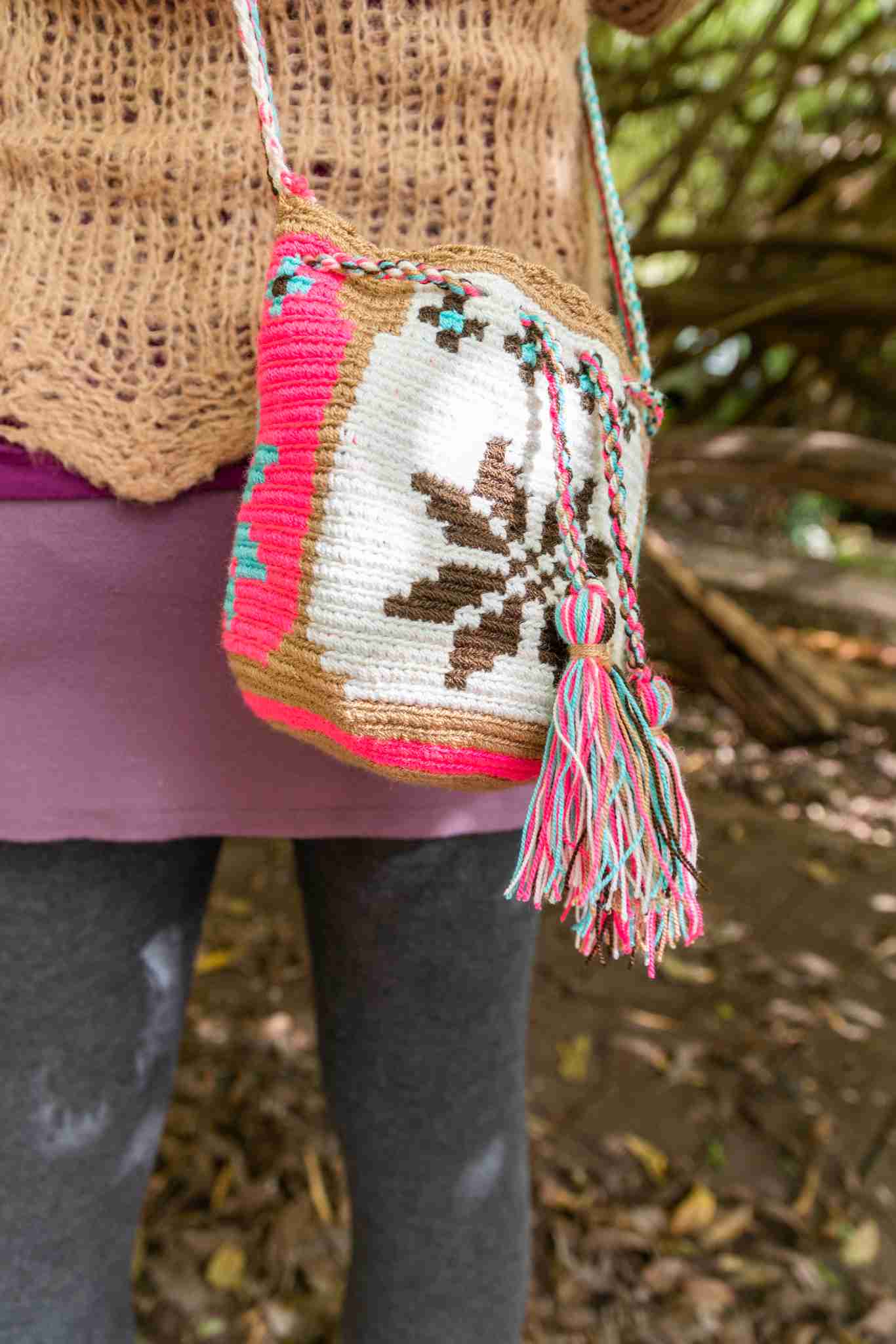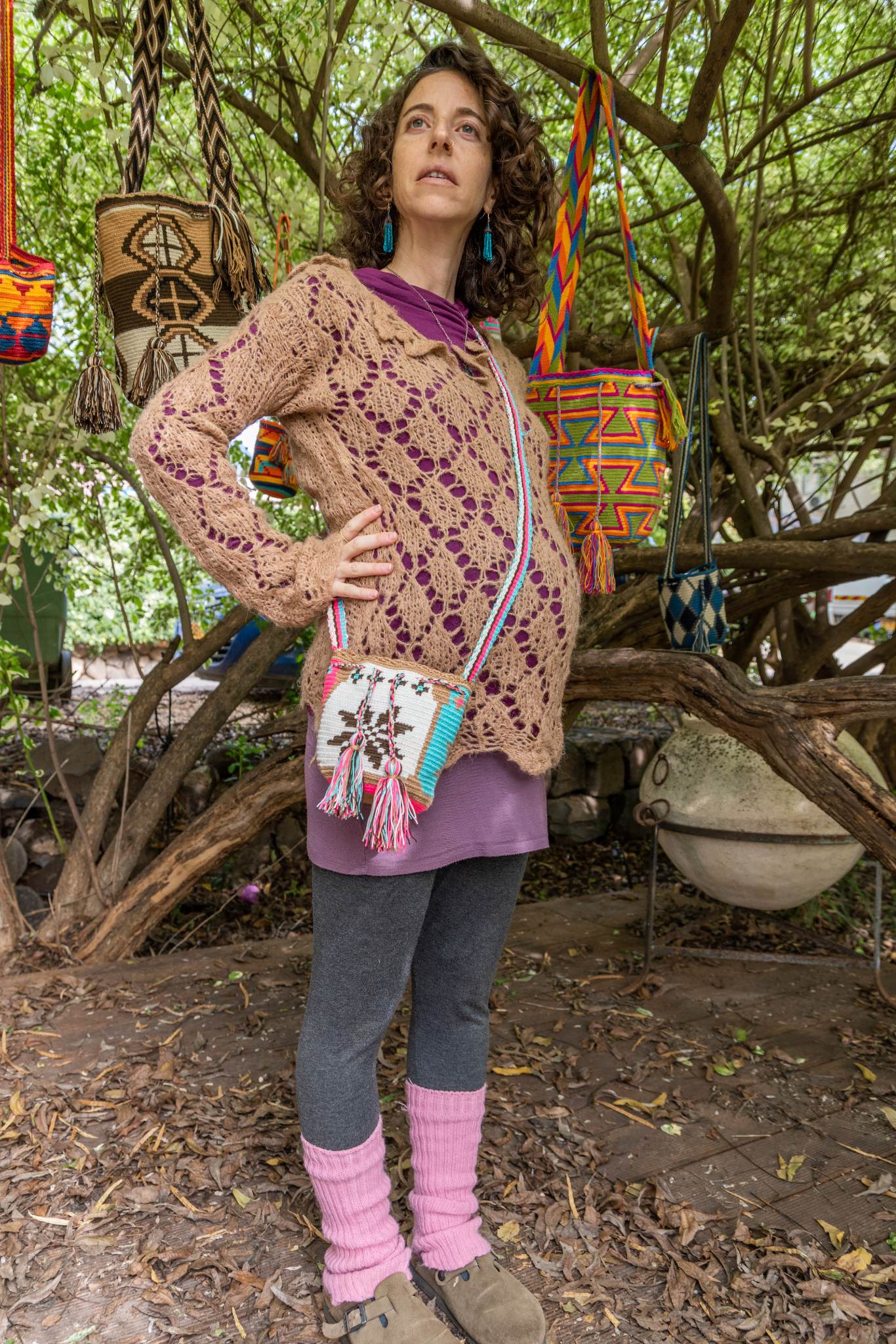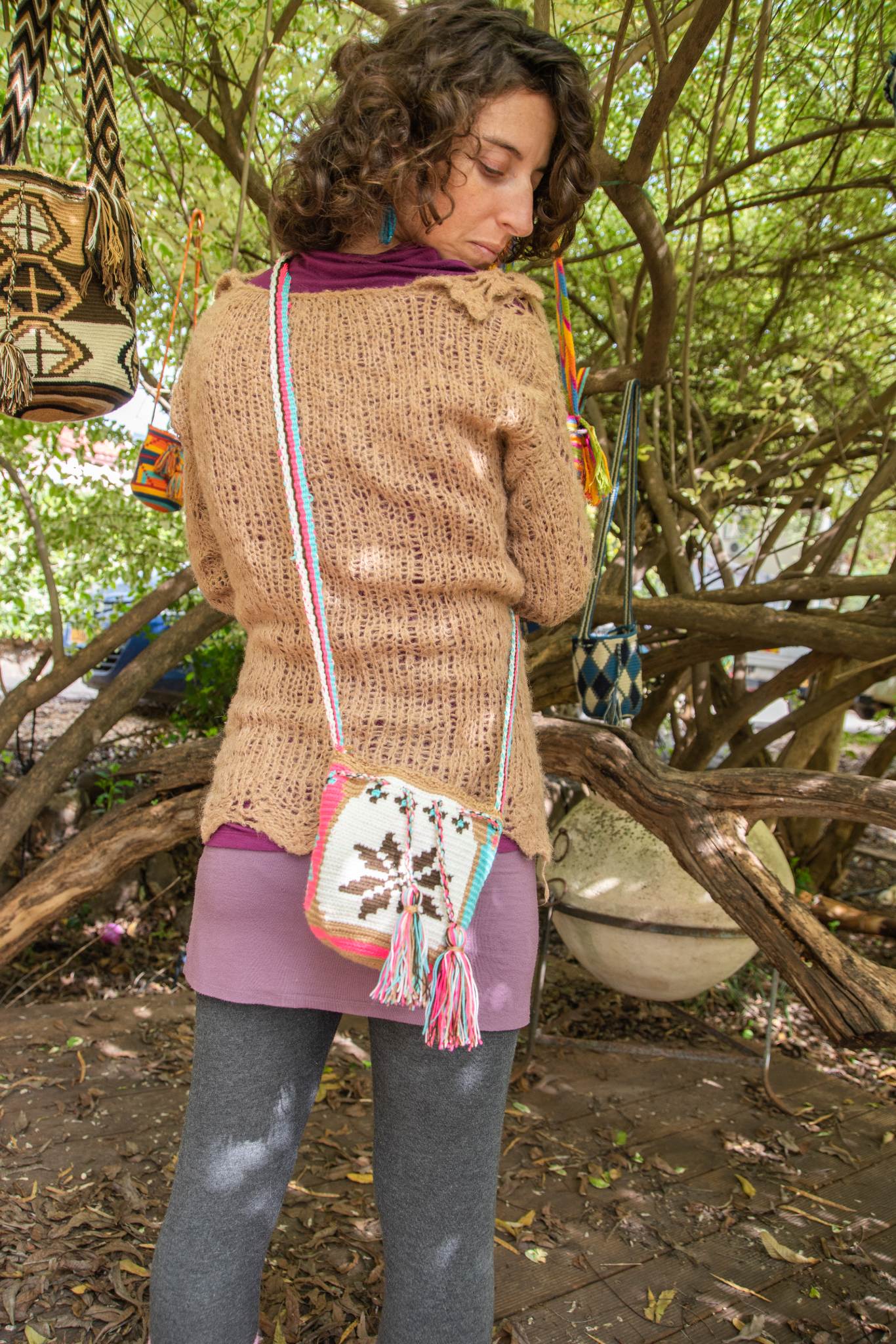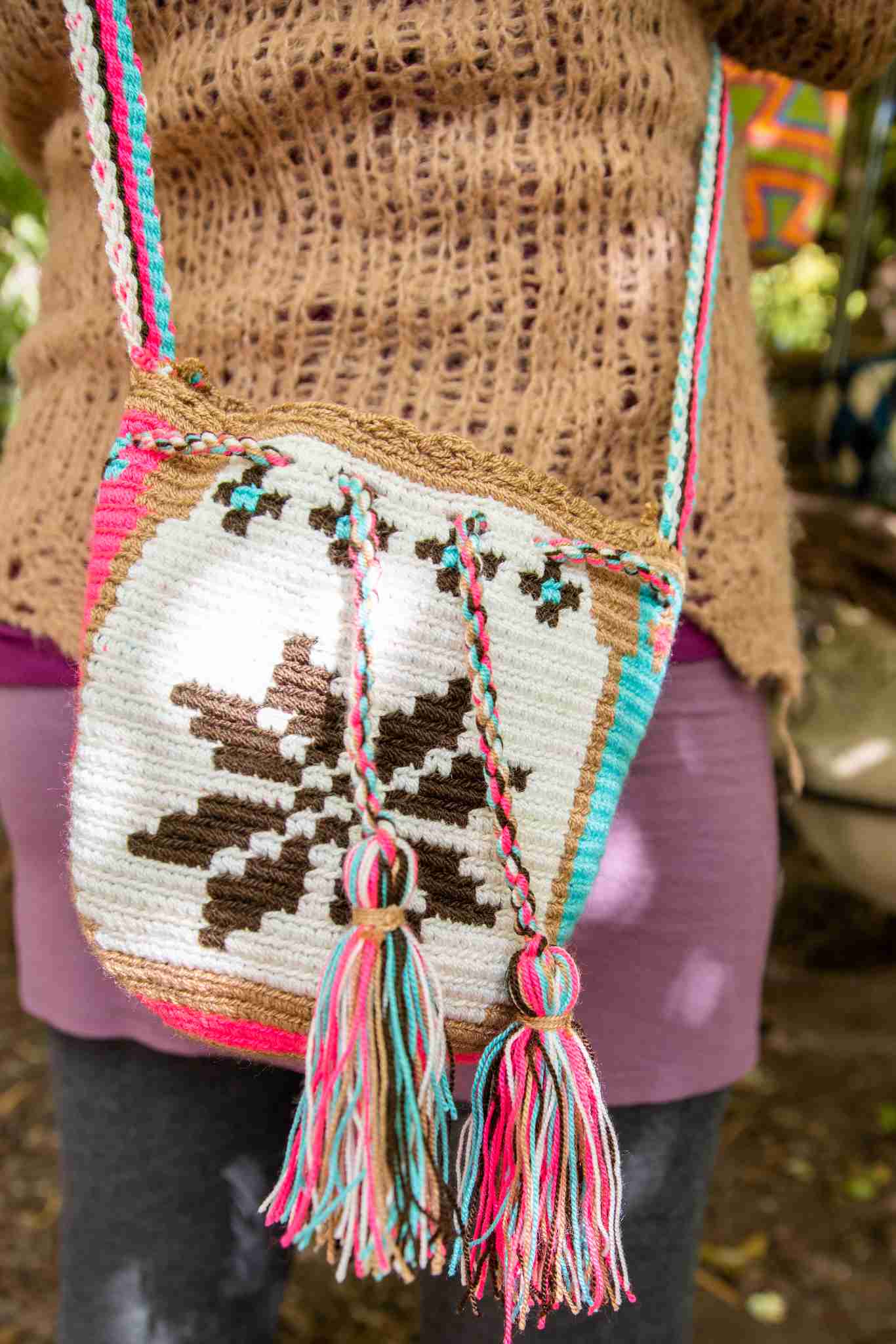 Wild Matter Arts
Wayuu Small Knitted Mochila White Flower
These bags are a unique art of the Wayuu tribe, from La Guajira in northern Colombia.

The bags are knitted by the women of the tribe. The designs are influenced by the natural surroundings of the area. They are very colorful and offer many different styles.  

These handmade, one of a kind pieces are bought from the families through fair trade practices. Purchasing this unique ancestral art is supporting the sustainability of the Wayuu and their way of life.
diameter: 12-14 cm
depth: 13-16 cm
volume: 2.5-3 Liters
170-190 gr

Shipments Israel: up to 7 business days.
International Air Mail Shipping: USA - 5-10 days | EU: 5-10 days | Australia: 10-15 days.