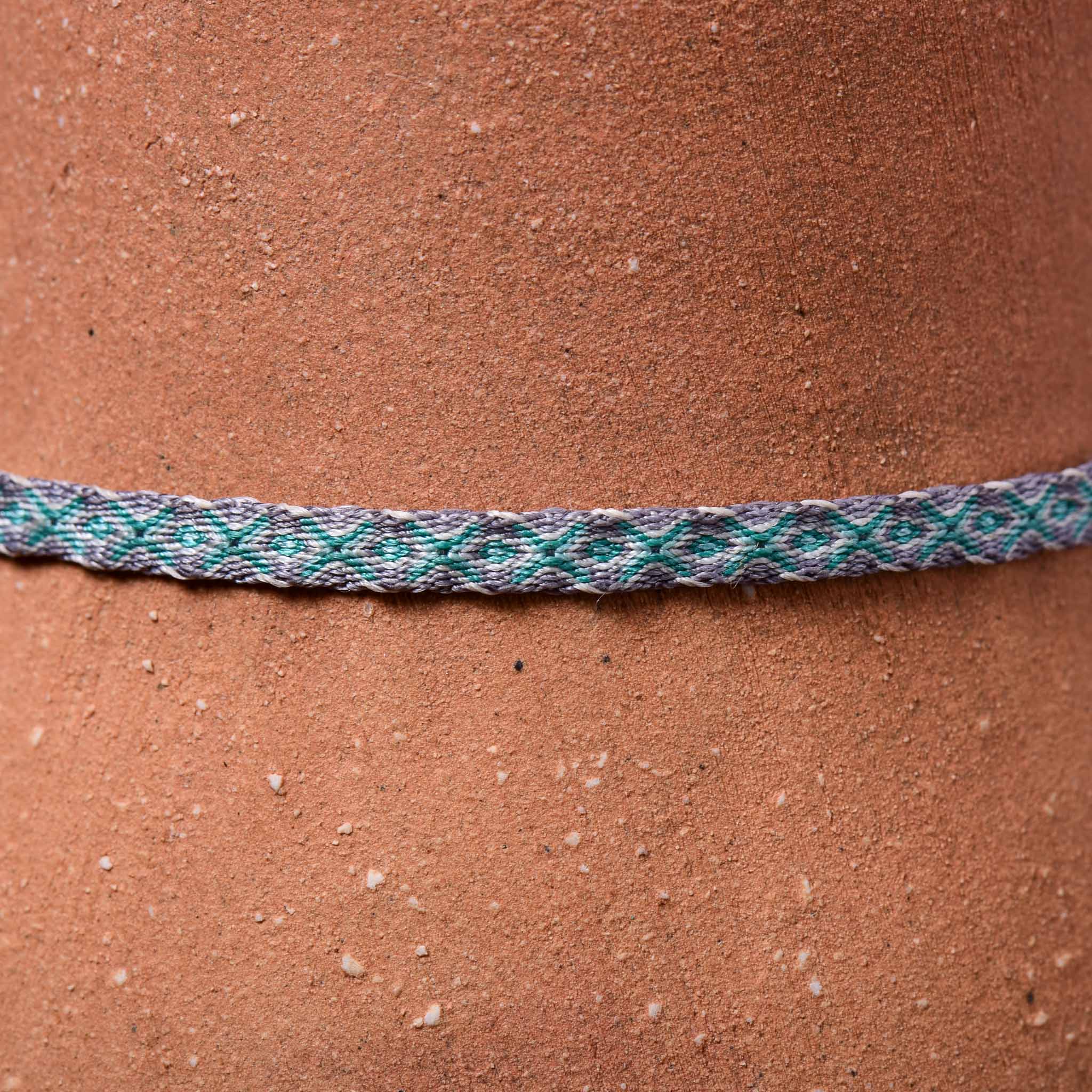 Wild Matter Arts
Mhuysca Macrame Thin Bracelet Green Turquoise
This bracelet is showing that perception and express an attempt to revive, through macrame, the symbolism and the cosmovision of a unique, intelligent culture that pulsates its way back to life through the Muiscan artisans- "the artists of life"...
this bracelet is a delicate work of macrame, made by women, descendants of the old Muisca tribe, in a special community called Raquira, a community that is the keystone of the cultural blooming process experienced by these forgotten culture people.
this bracelet is water resistant and adjustable.
you can wear it in the sun in the cold and in any condition.
size: adjustable size
weight:1gr
Shipments Israel: up to 7 business days.
International Air Mail Shipping: USA - 5-10 days | EU: 5-10 days | Australia: 10-15 days.