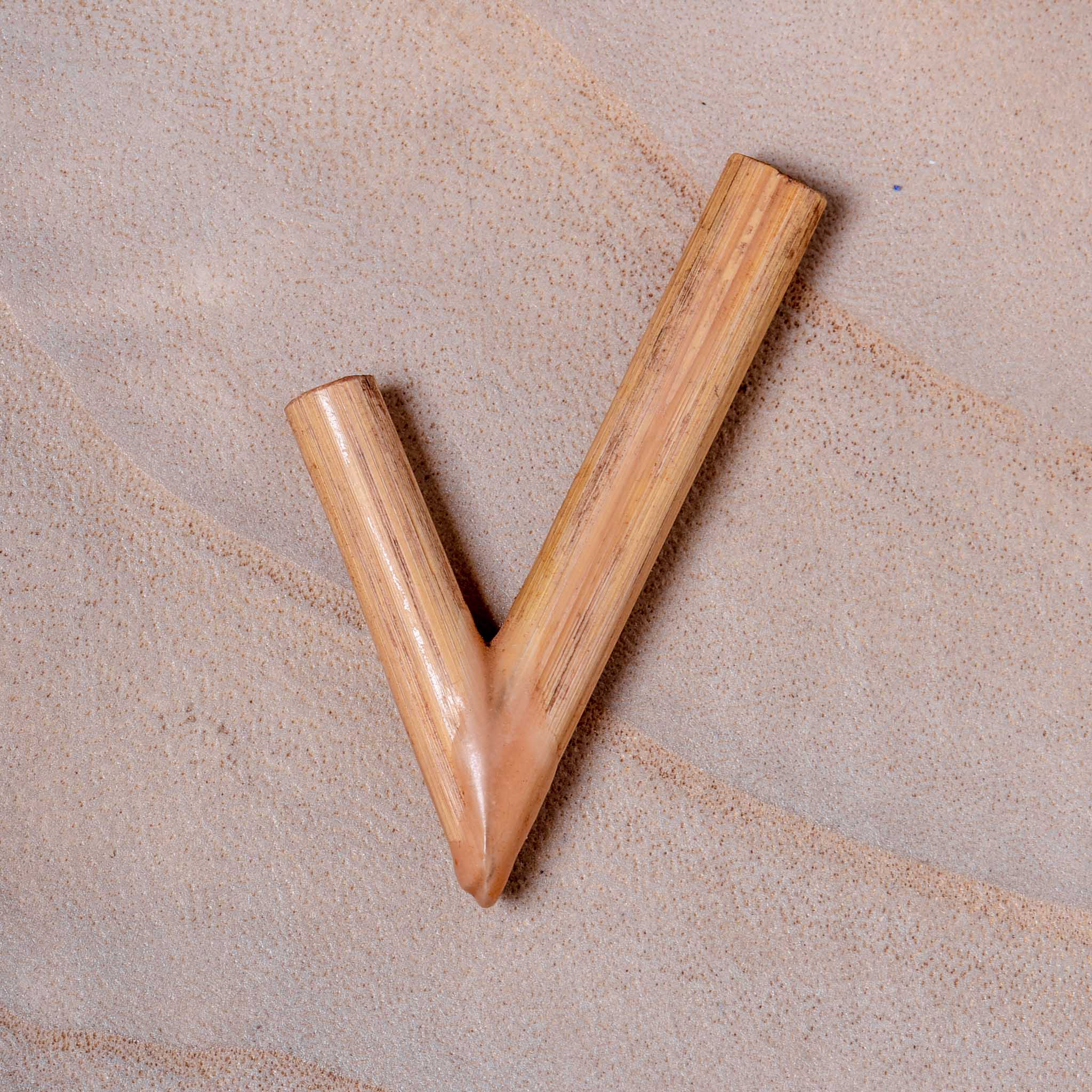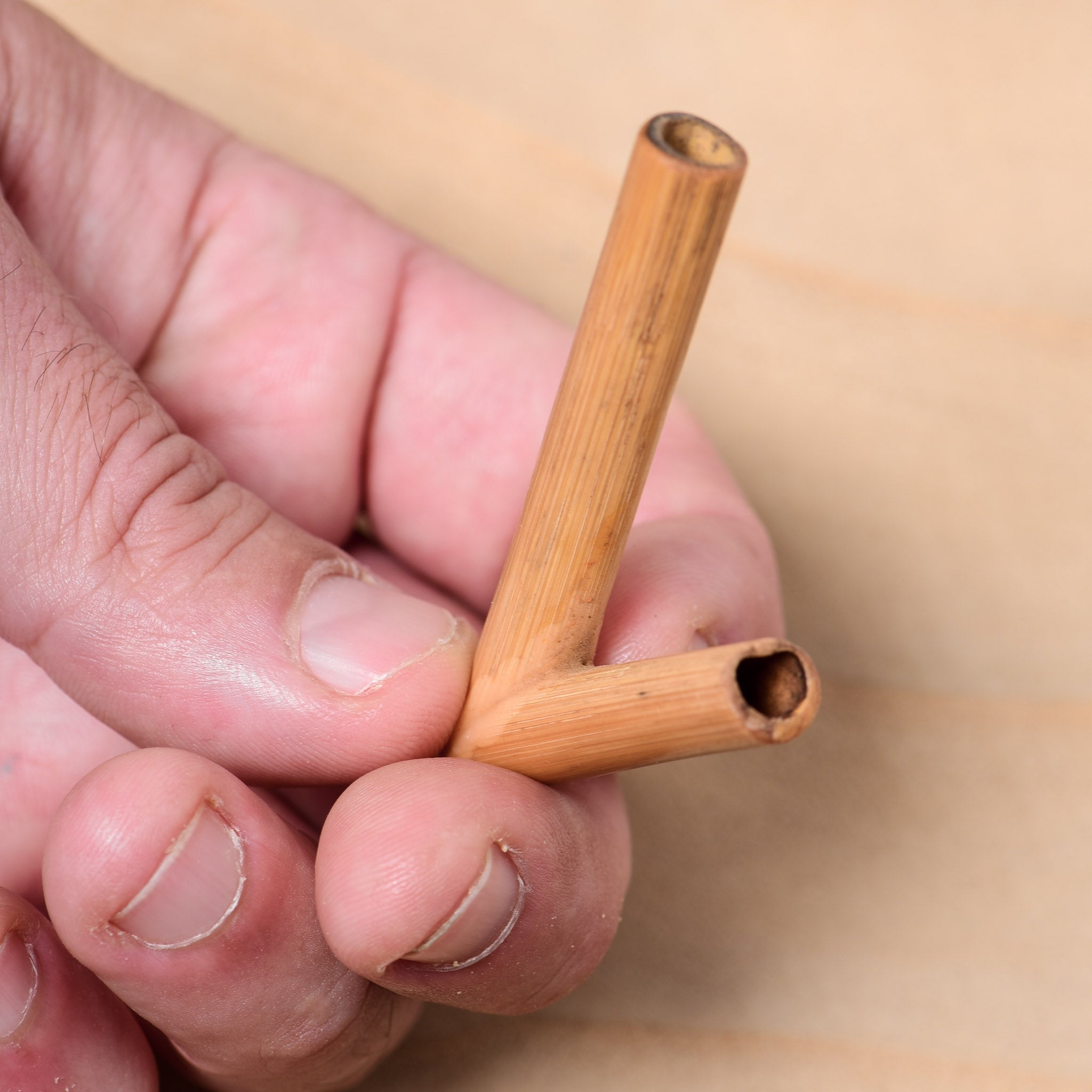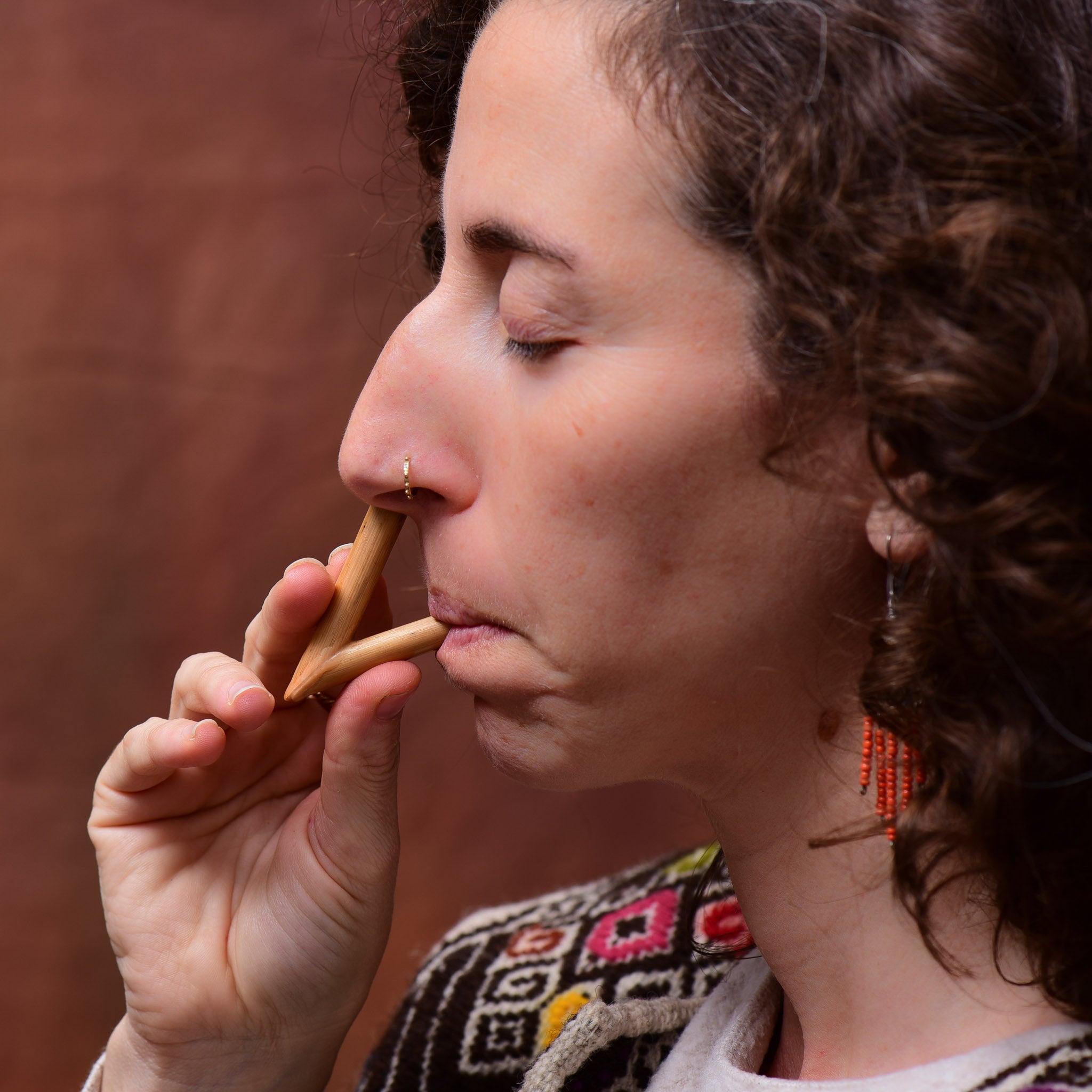 Wild Matter Arts
Bamboo Kuripé - Rapé Self Applicator
This simple, yet strong and very effective self-applicator (Kuripe), is made by the very skilled hands and loving heart of Juan Camilo, our good brother, a devoted craftsman which we consider as a true "artist of life".

In his modest workshop, he crafts and assembles these applicators, as well as a variety of exotic musical instruments including some quite extraordinary Shamanic Drums. Juan Camilo is giving workshops on Shamanic drum crafting, and also holding Inipi (sweat lodge) and traditional medicinal San-Pedro ceremonies in his farm in the suburbs of Medellin, Colombia, as well as in Europe & North America.
-made of a bamboo

-serves for self-application of Rapé

-fair-trade
5cm X 4.5-5cm
2gr
Shipments Israel: up to 7 business days.
International Air Mail Shipping: USA - 5-10 days | EU: 5-10 days | Australia: 10-15 days.