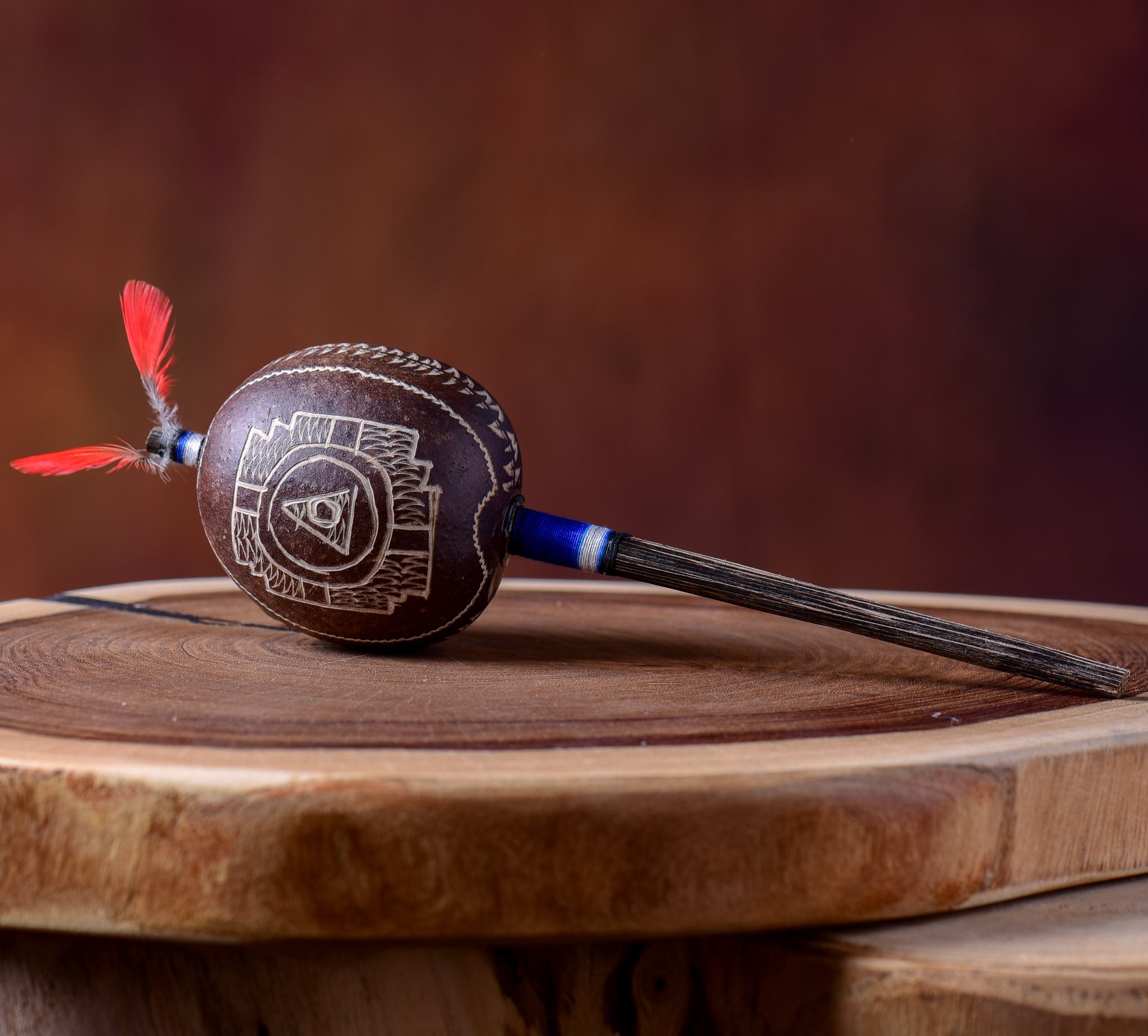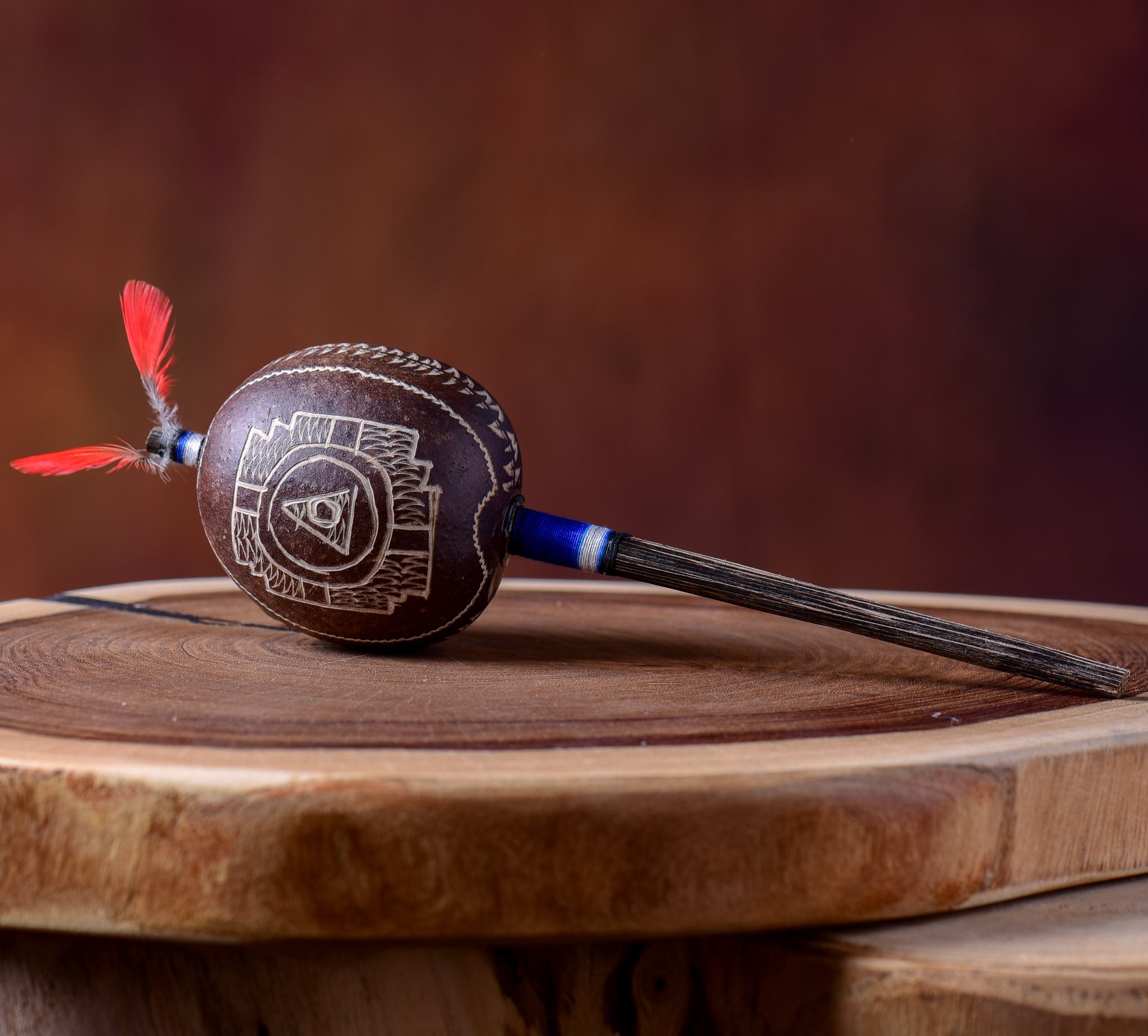 Wild Matter Arts
Small Shipibo Maraca The Eye
This Maraca is made out of a small size tree seed and the stick is made from the handle of chontaduro (chontaduro) - the darkest and most powerful palm tree. Decorated with guacamaya parrot feathers.
each instrument has its own special healing frequency that he carries with him and distributes while playing.
Traditionally members of the shipibo tribe use Maracas to accompany the song "Icaros" - prayers to summon the "great spirit" and the spirit of ayahuasca, a powerful medicine drink they drink during rituals intended for healing, development of consciousness and finding and nurturing a vision of a superior life.
product size circumference: 5-6.5cm
length: 20-25 cm
average weight: 35gr
Produced in the Peruvian Amazons by local craftsmen, members of the shipibo tribe.
Fairtrade  
Shipments Israel: up to 7 business days.
International Air Mail Shipping: USA - 5-10 days | EU: 5-10 days | Australia: 10-15 days.