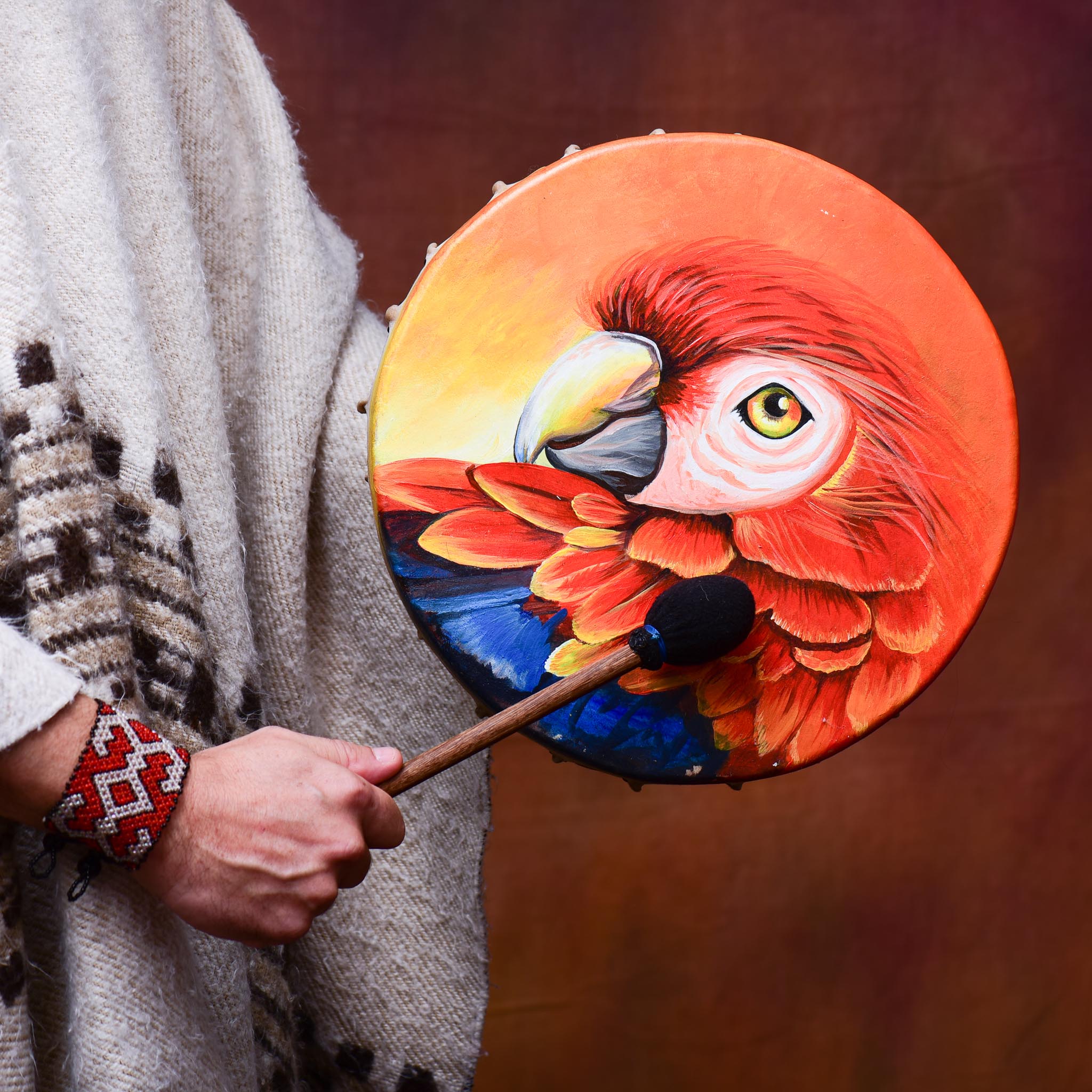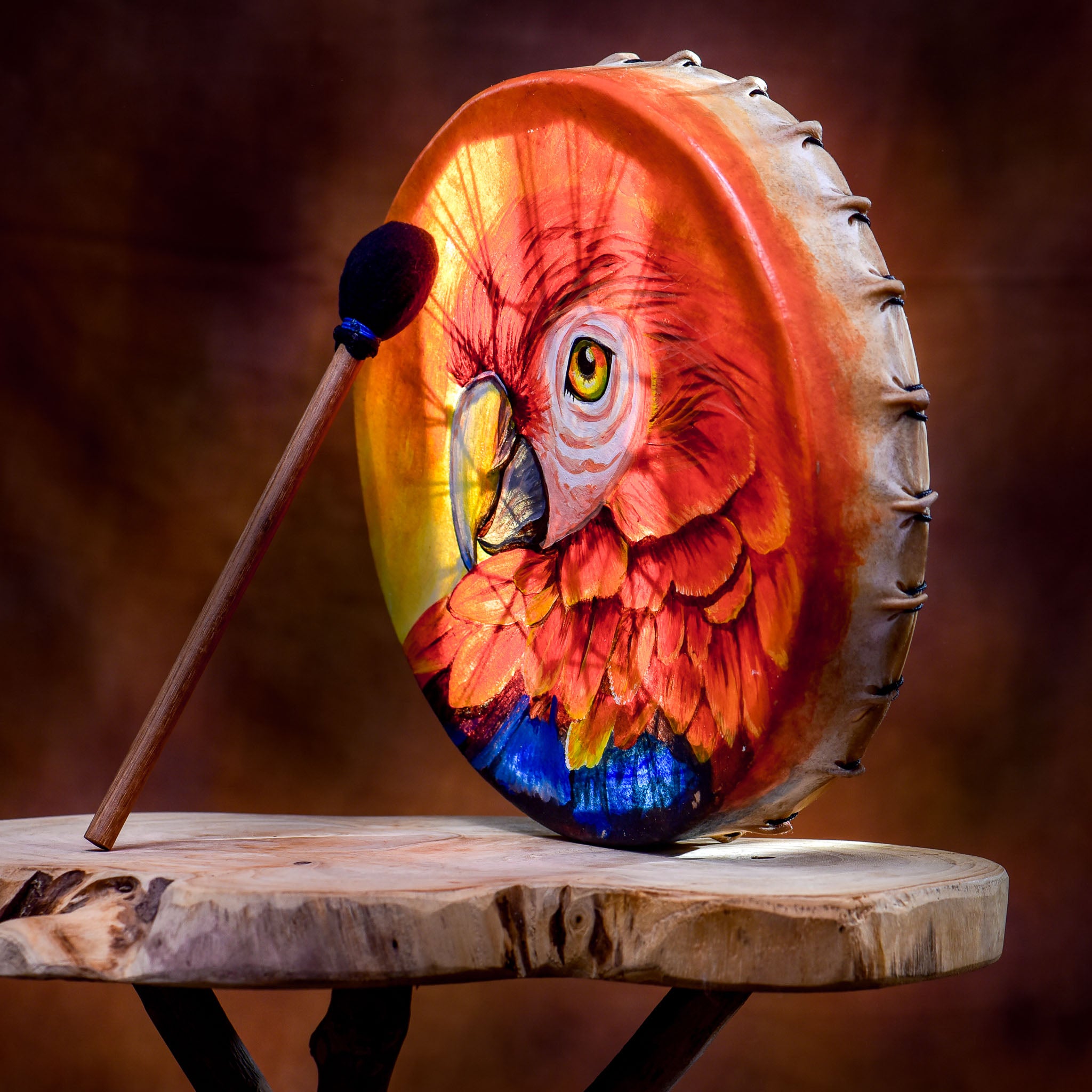 Wild Matter Arts
Shamanic Drum, Guacamaya, blue-red-yellow, 33cm
This supreme quality shamanic drum is presented and offered to you with much gratitude and love. it is made by the "Chasqui" family from Medellin, Colombia.
this drum is unique and made with ceremonial prayers and blessings by the very skilled hands and loving hearts of Juan Camilo and Maria Ochoa, our good friends, who are skilled in the Shamanic Craftmanship and which we consider as true "artists of life".
People with parrot totem are natural diplomats. Thus, like the scarab, they are good at mediating opposing forces into compromise and understanding. Also, like the angelfish, they have an innate knowledge of color, it's symbolism, and it's healing powers. Folks with this spirit animal totem can naturally use color for healing purposes, not only with themselves but with others as well. They also know exactly when to speak and when to stay silent. Therefore they rarely participate in gossip.
Chasqui drums have a unique binding that allows a high level of tension of the skin stretched on the frame, so tight, that it's permitting also the drumming on the tensile ligaments in the back.
Usually, a drum requires heating before the fire before the playing. In this case, the skin is very tight and unless it is very cold, it almost doesn't need heating.
-Includes drumming stick with a hard edge of felt cloth.
-This is a Unique and un repited work of art, One-of-a-kind, a trustful drumming fellow.
-made of prayed, "spiritualy payed" Cow skin. Without causing animal distress.

-weight: 750gr
if you liked the style of our stock drums and would like a personalized drum -please contact us here. tell us what is the animal, shape & color you see in your vision as your new ally…
so, all you need to do is to share with us your vision of your personalized drum- and your order will be sent directly from Colombia to you.
note: this personalized order - actually reduces costs.
this is why you'll get a 15% discount off the price of each drum, just like that.
just because you agree to take part in our new game of connection- the "fare tribal trade economy..." 
Shipments Israel: up to 7 business days.
International Air Mail Shipping: USA - 5-10 days | EU: 5-10 days | Australia: 10-15 days.