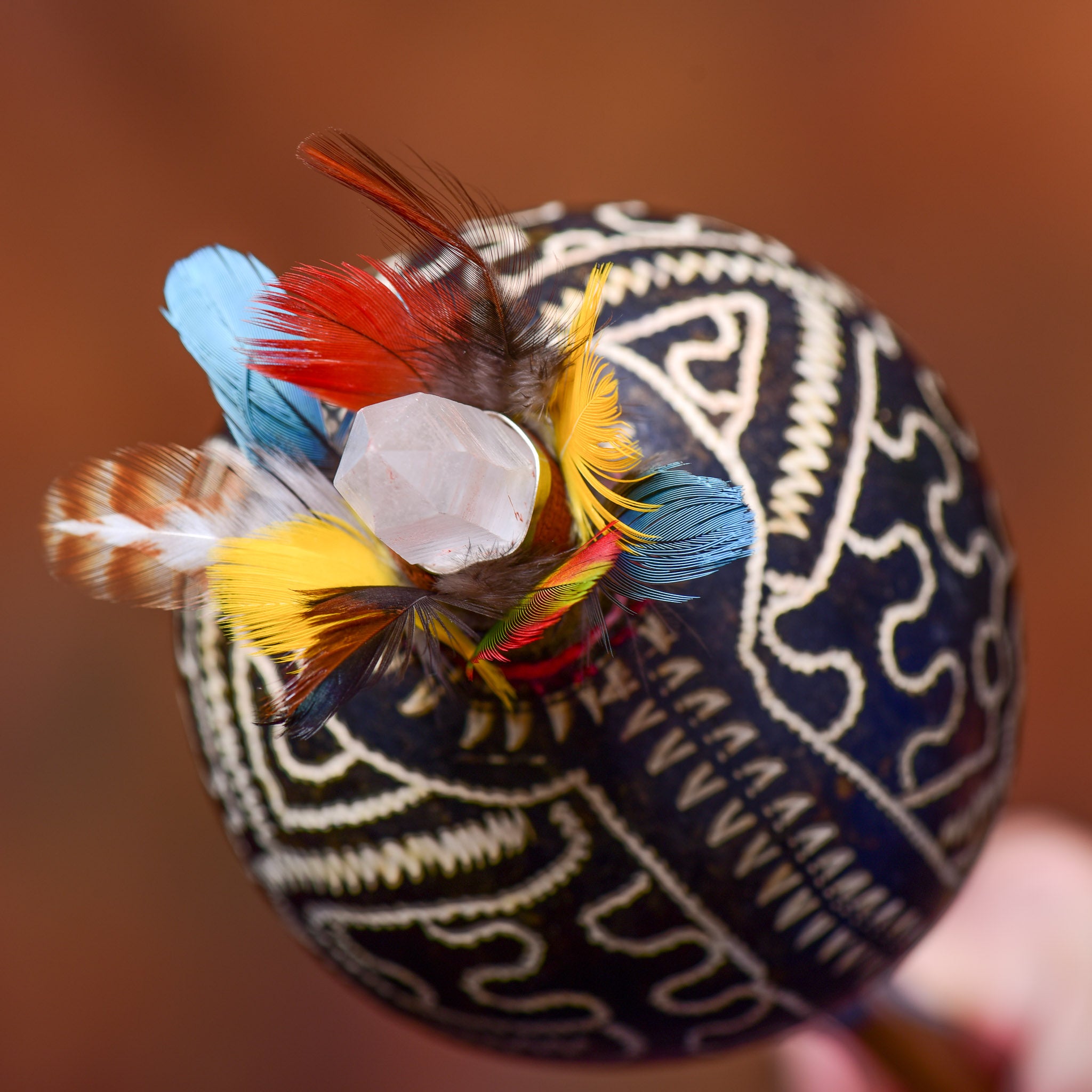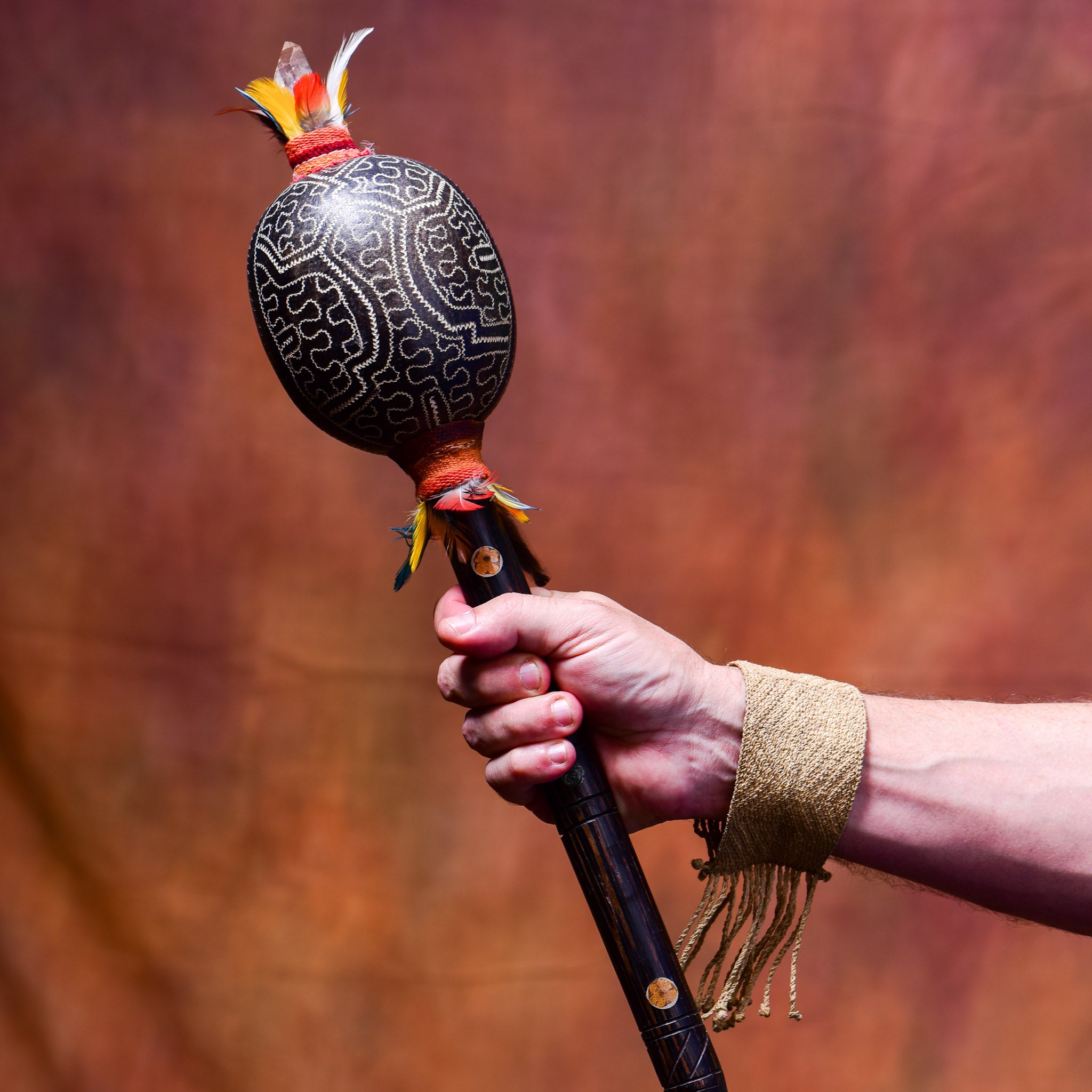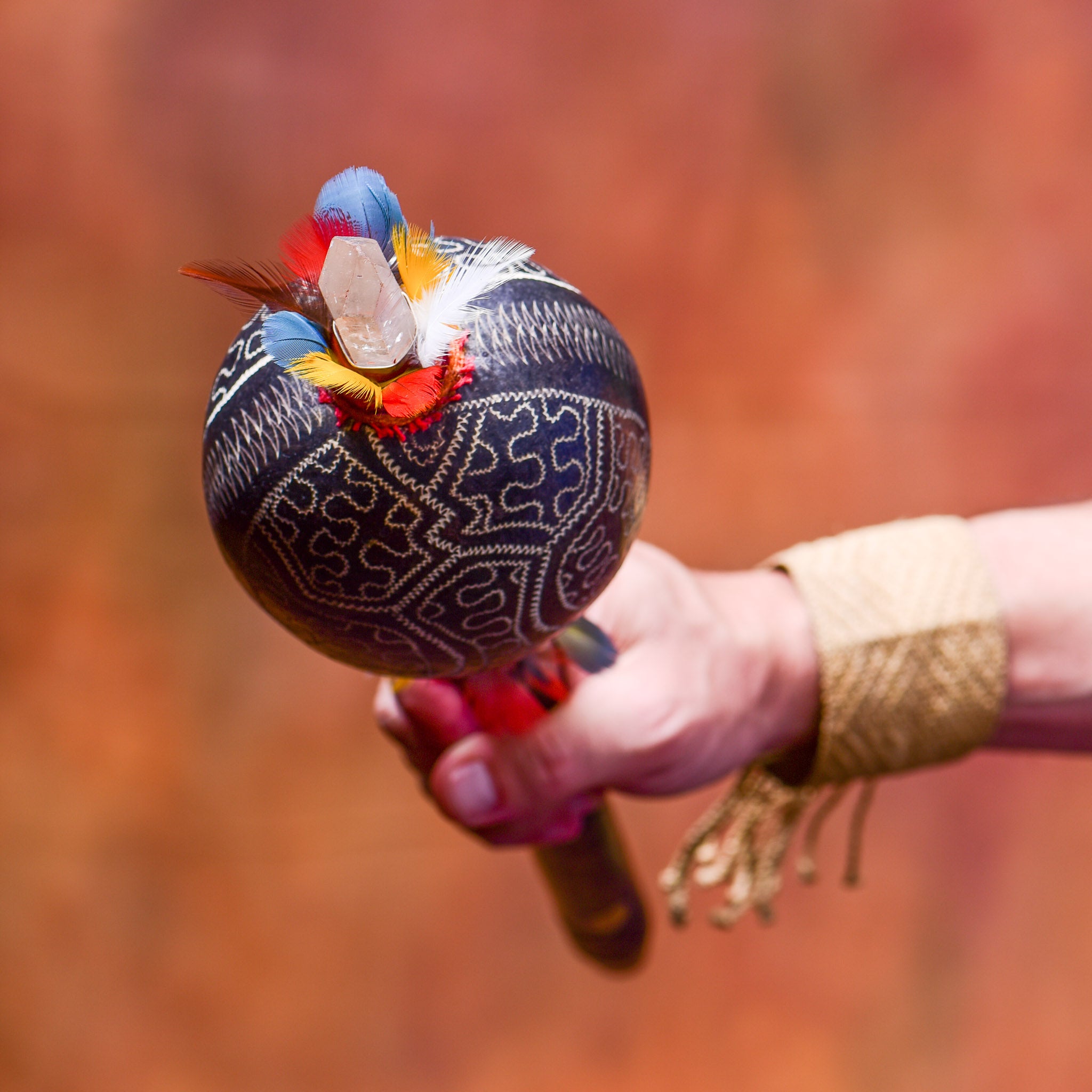 Wild Matter Arts
Extra Large Chontadurro Ceremonial Quartz Shipibo Maraca "Icaro Magic"
This huge model comes with quartz crystal decorations and guacamaya parrot feathers. It comes with a dark and strong chontaduro stick used by the natives also for making poison arrows for hunting...
On the elegant stick are the rings of crushed chrysocolla stones and the cuttings of the Capi stem - the sacred vine which is used to prepare the traditional amazon medicine of ayahuasca.
The crystal helps to provide clarity and mental purity, and the guacamaya feathers stimulate the frequency of love.
The maraca, made of giant wood seed and an engraving of "Icaros" - a traditional shamanic chant.
Together with the voice of your prayer - the spirit is called to grant grace... 
It is the most powerful ceremonial instrument. "Ally" designed to summon defense and awaken the powers of healing and vision...
Be sure to use it with a clean heart and with a pure and clear intention to do good
diameter: 11 cm
length: 51 cm
average weight: 360 gr
Shipments Israel: up to 7 business days.
International Air Mail Shipping: USA - 5-10 days | EU: 5-10 days | Australia: 10-15 days.