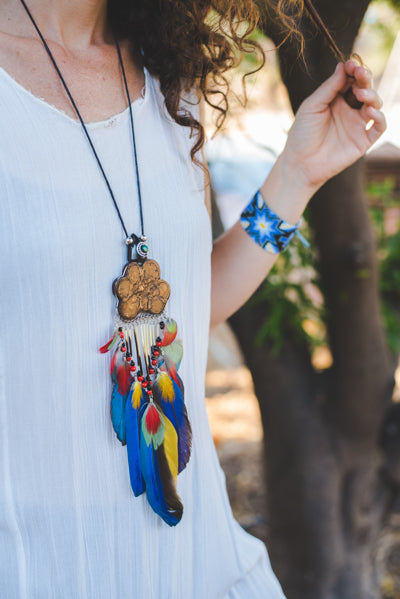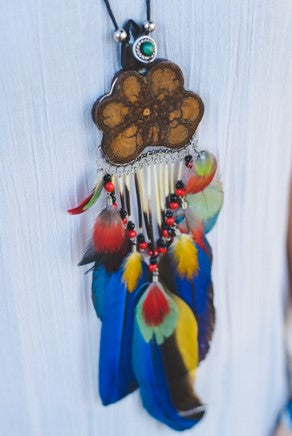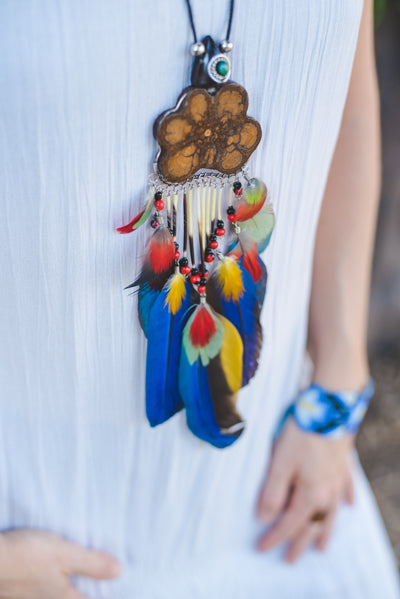 Wild Matter Arts
Ayahuasca Guacamaya Large Pendant
The main ingredient of this jungle tea is a vine, Banisteriopsis caapi, which like the tea itself is also called ayahuasca (which means 'vine of the soul' or 'vine with a soul'). The secondary ingredient is either chacruna (Psychotria viridis) or chagropanga (Diplopterys cabrerana), plants that contain a relatively high amount of the psychedelic substance DMT.
Nobody knows for sure how long this drink has been used. First recorded Western contact with ayahuasca was made in 1851 by Richard Spruce, the famous ethnobotanist from England. When taking into account archeological evidence of comparable native plant use, it seems likely that its use dates back to at least two millennia ago.
Shipments Israel: up to 7 business days.
International Air Mail Shipping: USA - 5-10 days | EU: 5-10 days | Australia: 10-15 days.